Sharing the bounty of Lehi gardens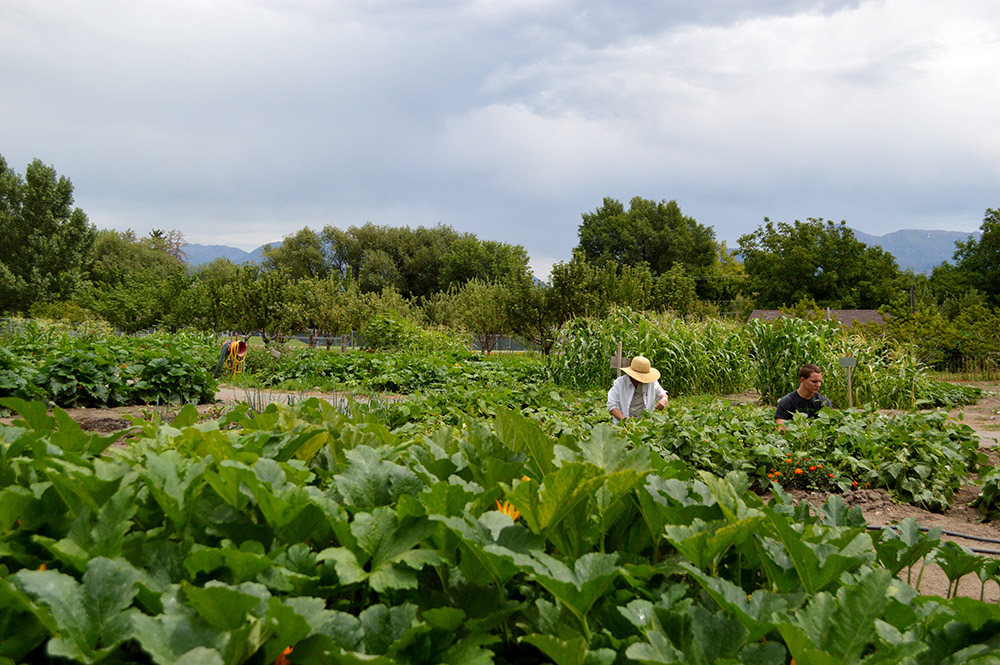 Home gardens all over Lehi City are starting to produce fruit and vegetables by the pound. For those who have more vegetables than they can eat or preserve, more berries than they can turn into jam, there is a small shed near the entrance to the LDS Lehi Stake Garden (550 South 500 West) where you can leave fresh produce for someone who needs what others share.
The "Share the Bounty" Shed was a scout project aimed at helping those who could use some free, fresh food as well as those whose harvests were over-flowing. The garden plots in the Lehi Stake Garden are not part of the shared produce, as tempting as it would be to sneak a handful of fresh beans or just-ripe summer squash. Families from wards within the Lehi Stake have been caring for their individual gardens in the almost-hidden acreage next to the church building since summer began.
Mary Smalley and her husband, Ron, were called to be the Garden Specialists in the Chapel Valley Second Ward in Lehi City. Mary and her son, Leif Jessop, like to work in the family's garden plot at the Lehi Stake Garden every morning before it gets too hot. They put on an audio book at the top of a row and make their way through the rows, pulling weeds and picking ripe vegetables. The Smalley's yard is too small for the kind of vegetable garden Mary wants. She's been planting her favorite "Peaches and Cream" Corn, pumpkins, and squash (not Leif's favorite) in the Lehi Stake Garden for 16 years.
All the expert gardeners in Lehi City now have a place to take the extra bounty from their harvests. For the less expert gardeners, or for those who don't have the space for a garden, the Share the Bounty Shed is a great place to look for free, fresh produce. Remember, if it's not in the shed, it's not up for grabs!