Norco and Miller Electric join forces for welding program at MTECH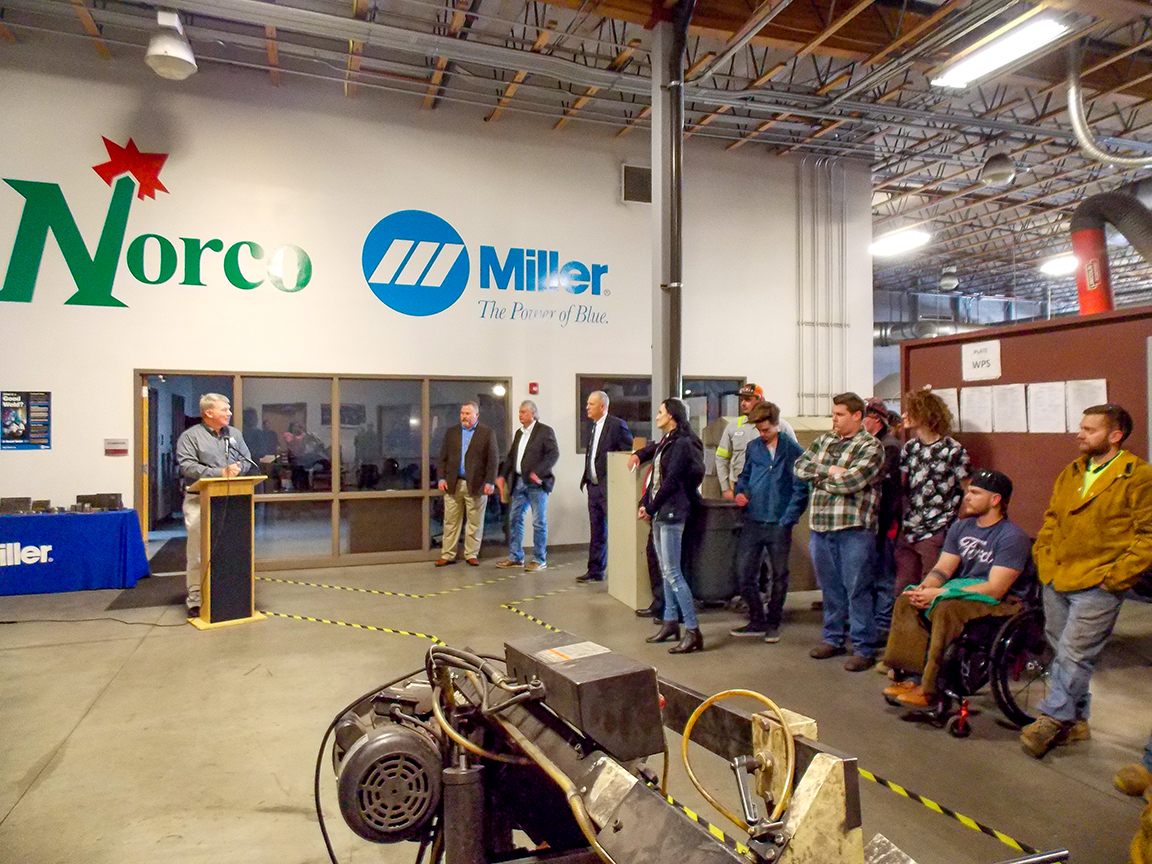 Exciting growth and a new partnership is underway at Mountainland Technical College. At a press conference held at the MTECH campus in Orem this past Wednesday April 11, 2018, Norco and Miller Electric joined forces to support the expansion of the welding program. A $3.5 million dollar donation to the college from the two companies will support the stocking and welding equipment that will outfit a newly announced trade building on the Lehi campus. The new 90,000 square foot building, being referred to as the Thanksgiving Point location, will be adjacent to the existing building at 2301 Ashton Blvd. Gordon Reynolds, the Director of Trades Programs for MTECH, said "Within the next year and a half we expect to be underway in the building process at Thanksgiving Point. The building will be designed to have the welding program as the focal point of the new campus, with the windows facing the road so light from the welding arc will flow right on to 2300 West and Ashton Blvd. The welding shop alone will be over 10,000 square feet." Along with the welding expansion, the new building will have classes for automotive, manufacturing, precision machining, and all the traditional trades. The second floor of the building will be mainly classrooms with space for information technologies classes. "With Silicon Slopes right there, it's pretty exciting growth" Reynolds said.
According to the American Welding Society, the average age of welders in the United States is 55 years old. Within the next six years, there will be a projected shortage of up to 400,000 welders in the US. However, MTECH's welding program has seen a lot of growth, with over 300 students currently enrolled. MTECH expects to see this growth continue, and plans to excite the younger generation with new technological advancements being implemented throughout the various trades. The American Welding Society has announced a new software program that MTECH welding will pilot. Many students interested in the trades will find an abundance of scholarship opportunities. The Kissler Family Foundation also awarded scholarships to two welding students – Bryce Mckinney, a high school senior, and Noah Valdez, a current student in the welding program.