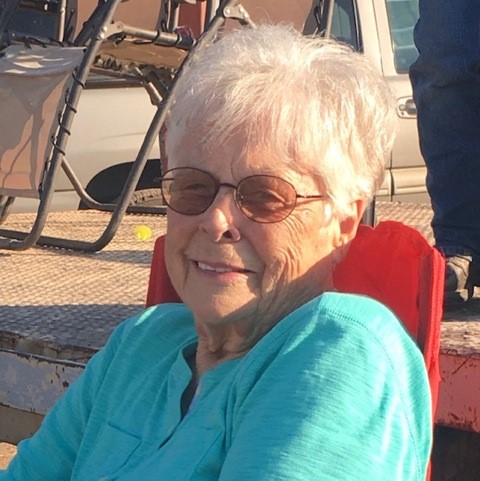 1932 – 2019
Delma Jean Austin Jorgenson Webb left this earth April 14, 2019, in Delta, Utah. She was born April 9, 1932, in Preston, Idaho the ninth child of Charles Robert Butler Austin and Rosa Mae Saint Austin. She married her childhood friend Eric Verlin Jorgenson on July 18, 1950, together they had six children: Lynn (Jeannie), Larry (LeAnn), Lee (Jody), Lyle (Suzanne), Valerie (Donald Brown), and Jerry.
Eric died on March 1, 1981. Delma married Karl Webb on January 3, 1983, with that she got six bonus children, Gene and Deanna Webb, Kaye and Rex Scott, Linda and Duane Marsh, Bruce and Dina, Nick and Miriam Tracy, and Pam Price.
Delma was a member of the Church of Jesus Christ of Latter-day Saints where she enjoyed many callings. She worked at the Lehi City office for many years.
She is survived by five children, 60 grandkids, and numerous great-grandkids. She was preceded in death by husbands Eric and Karl, son Lee Jorgenson and Kaye Scott.
Services will be held on Saturday, April 20, 2019, with a viewing from 9:30 to 10:45 a.m. and the funeral at 11 a.m. at the church at 1095 North 300 West, Lehi, Utah. Interment, Lehi City Cemetery. Online guest book at wingmortuary.com.