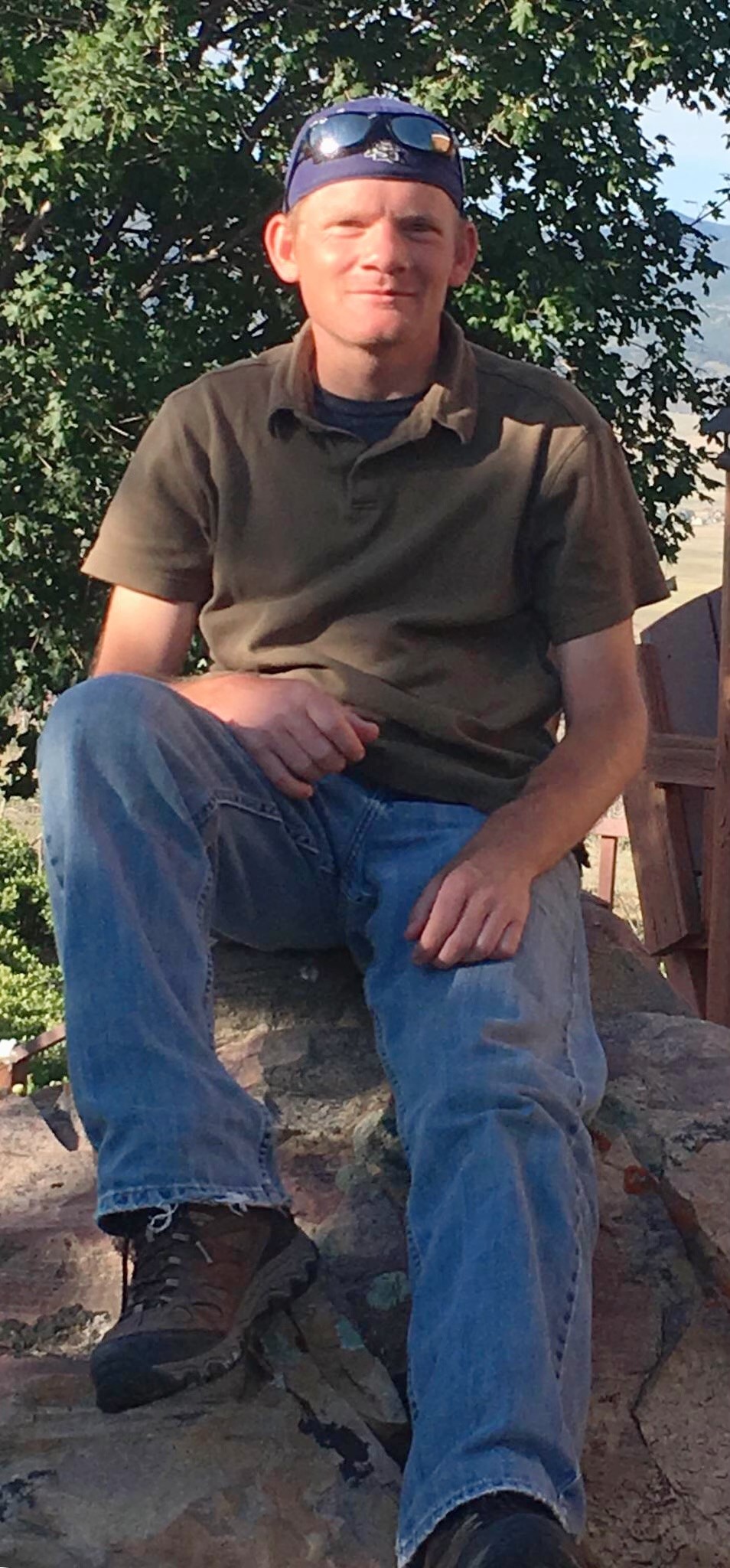 1980-2019
At the break of dawn on Saturday, August 17, 2019, Tyler Brandon Peacock, loving father of three beautiful children, passed away surrounded by his family and holding his mother's hand, at the age of 38 after a long battle with diabetes.
Tyler was born on November 26, 1980, in Provo, Utah to Russell Peacock and Dana Tomsik. On September 24, 2005, he married Breeanna Smith and became a bonus dad to Makayla Williamson. Together they raised their son, Merik and their daughter, Addison. Tyler served on the Pleasant Grove Fire & EMS team and was a graduate from UVU.
Tyler had a passion for all things outdoors, however, fishing, rock and fossil hunting, panning for gold, river-running, and camping belonged at the top of his list. Tyler couldn't wait for springtime when he and Calvin Fox would begin their gardens together and in the fall, they bottled his bounty with his sister Mikele. He was a loyal fan to KSU and KU and he watched every game available in Utah. He was excited to go with his father to finally watch KU live at the NCAA tournament in Utah this last March.
Tyler also enjoyed spending his time playing Magic with his brother Ryan along with Flames of War and online gaming with friends. He was known for his quick wit, loving heart, and was always a shoulder to cry on for friends and family. His biggest love and pride was his children.
Tyler was reunited with his love, Jeanie Ostler, and all his great-grandparents. He is survived by his three children, Makayla, Merik, and Addison, his parents, Russell and Dana, his siblings, Mikele (Daniel), Layne (Carrie), Ryan, Kara, and Megan, several amazing nieces and nephews, grandparents, Ted & Cynthia Peacock and Ed & Ramona Tomsik, and an extended family of relatives and friends from every walk of life.
A celebration of life open house will be held on Saturday, August 24 from 1-3 p.m. in the cultural hall at his church located at 851 N 1200 E, Lehi, UT. Please feel free to share any thoughts or stories you have of Tyler at his celebration of life.
Special thanks to the doctors who helped take care of Ty, Lindsey Barratt, Rick Fox, Ben Akerman, Ben Brown Kolby Fisher and the many other friends that spent time with Ty in his final days. The family would also like to thank all of you that have expressed love and concern for Ty and his family.
In lieu of flowers, donations may be sent to Kara Peacock P.O. Box 651061 SLC, UT 84165 as a fund for his children's futures.