Sewer officials remind: only flush the "Three Ps"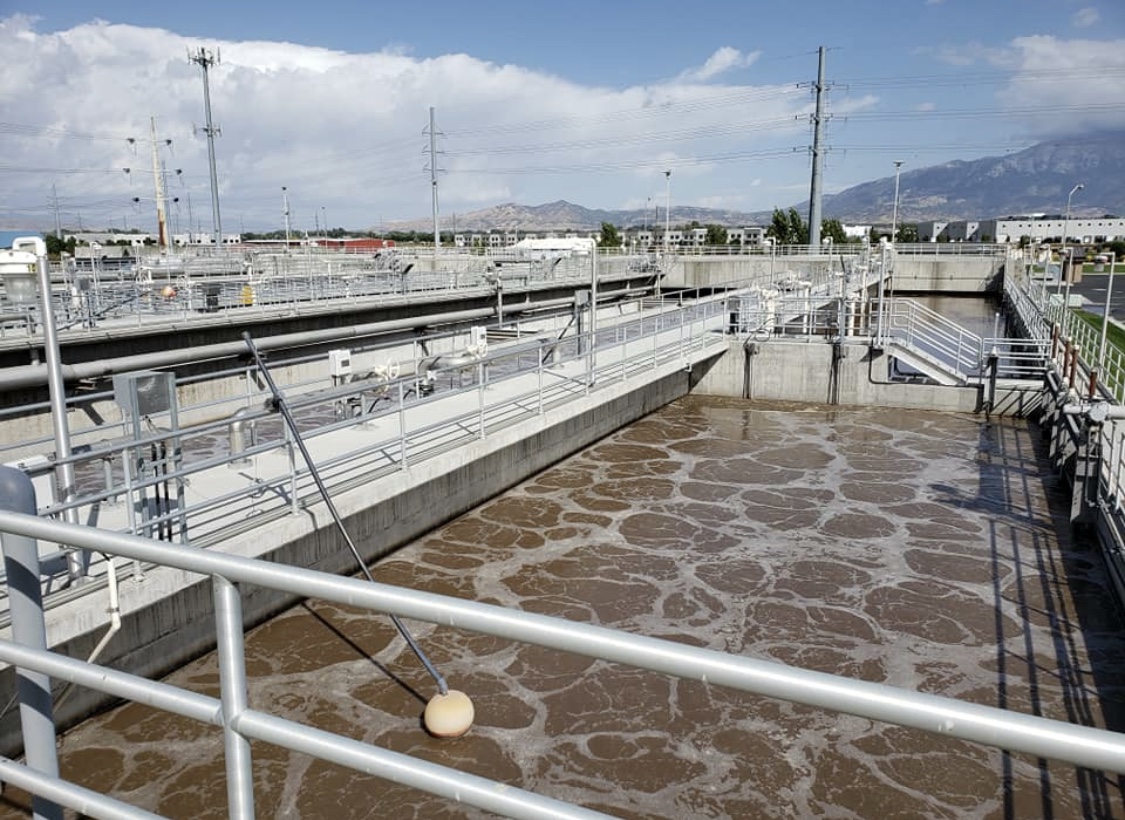 "Don't flush wipes," urges TSSD
"Not everyone wants to take a tour of a sewage treatment plant, like they would a fire or police station," said Kate Bradshaw, a lobbyist, who recently attended a tour of the Timpanogos Special Service District which provides wastewater collection and treatment service to northern Utah County. But the tour was an educational one, to learn more about water quality and how the wastewater system works and to discuss the challenges and issues it faces now and will in the future, according to Bradshaw.
"It was a basic course in Sewer 101," said Bradshaw, "and how the system works, from collection, to processing, to the end water." The tour was hosted last week by the Wasatch Front Water Quality Council, an association of publicly owned water treatment facilities along the Wasatch Front. The tour was open to all Utah County elected officials whose area they serve falls within the TSSD boundary.
'Sewage water treatment is an essential service to our city and our country. We should each do our part to help. The biggest takeaway I learned from visiting the plant is that disposable wipes are not disposable, and they cost the district millions of dollars per year to deal with the problem. This is a preventable problem, and we can fix this," said Utah State Senator, Jacob Anderegg, who attended the tour. "Northern Utah County produces 105 metric tons of solid waste per day. That's a lot of waste," he said on social media. Disposable wipes should be thrown in the garbage, not in the toilet, he suggests.
The three Ps
Each year, the state of Utah spends in excess of $3 million, not counting the additional costs to residents with sewer line backups, to repair the damage caused by flushable wipes, according to the Wasatch Front Water Quality Council. 'We want the public to know the importance of only flushing the three Ps–(toilet) paper, pee and poo," said Executive Director of the WFWQC, Leland Myer.
Flushing any products like wipes, feminine hygiene products, and diapers, create costly problems for wastewater treatment plants and can cause expensive backups for homeowners that are not only messy but dangerous to your health, continued Myer. "We need people to change their habits now before things get worse or we will need to look at legislative action," said Myer.

"Wipes create big problems because they don't biodegrade and cause blockages in lines and clogged filters. As people are using new and convenient ways to "get clean," especially adults, flushable wipes are being used more and more and that is causing problems in the system," Bradford said.
Pump screens, the filters used in wastewater treatment plants that remove objects from wastewater, are not equipped to process materials like wipes. Wipes get stuck, causing equipment malfunction resulting in costly repairs.
"The flushable wipes industry is a $2.1 billion industry and it's expected to grow by nearly 67% in the next five years," said Jill Jones, the District Manager of Central Davis Sewer District. "The more people are using these products and flushing them down the drain, the greater the cost will be for wastewater treatment plants to process. This increased operating cost will likely result in higher utility fees for residents. It can be an awkward topic to talk about, but with a little humor–like our Three Ps message–we hope people will become educated and start to be more aware of what they are putting down the toilet," said Jones.
The Timpanogos Special Service District plant is in American Fork. The District's service area includes the cities of Alpine, American Fork, Cedar Hills, Eagle Mountain, Highland, Lehi, Pleasant Grove, Saratoga Springs, Vineyard, and part of Draper. Each member city provides wastewater collection within their own city which finally reaches District collection lines.
Other issues discussed were nutrients and water standards set by the Environmental Protection Agency and the Utah Department of Environmental Quality. The water, After water travels through the system, it needs to contain specific phosphorus and nitrogen levels before it is released into Utah Lake.
In 2018, the District had about 70,000 residential, commercial and institutional sewer connections, serving about 240,000 residents. According to the TTSD, it is expected that $2.5 billion is needed to fund wastewater infrastructure by 2025 across the state.