Retirement Roundup: Three essentials to retiring in five years or less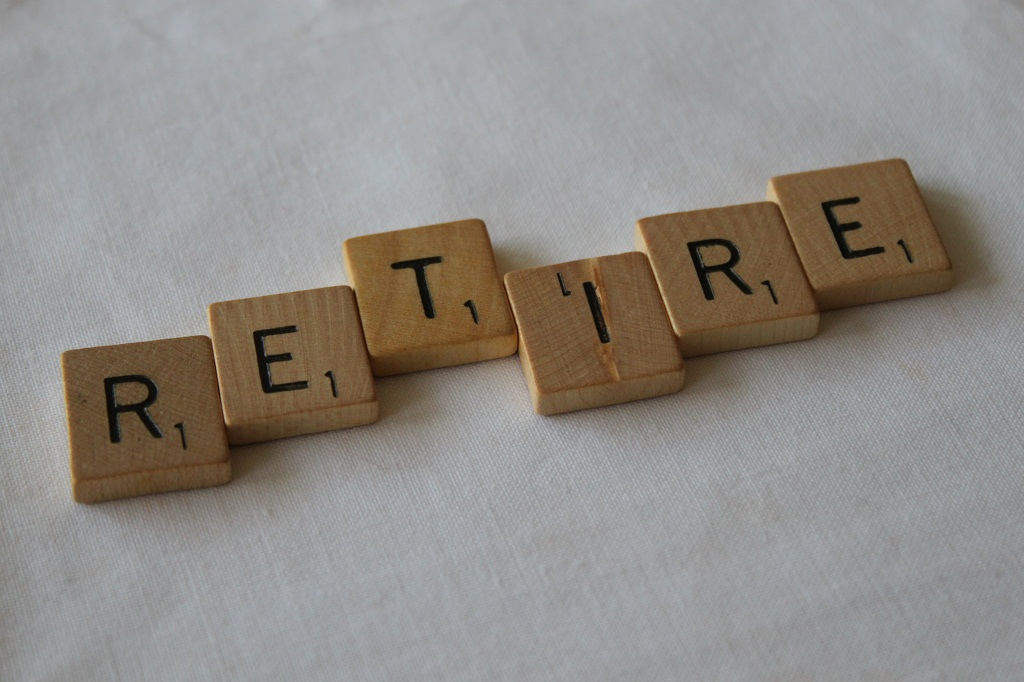 John and Linda both sat and looked at each other and couldn't believe the information that I had just shared with them…the same look I have seen many times in my office before.
Many Americans view their retirement date as a moving target. Unfortunately, employment for many older Americans can be like a race car driver completing lap after lap with no finish line in sight. Not because they don't want to retire; it's because they don't know what the checkered flag looks like when it comes to their ability to retire.
In our office, we've had many pre-retirees anxious to begin retirement. Just like John and Linda, many of those couples have been surprised during our visit to learn they've crossed the finish line 3 laps ago.
There are many financial advisors willing to share many different strategies for wealth accumulation, yet few advisors truly understand how to properly help a client retire and enter the most important phase–the wealth distribution phase. If you or your significant other are considering retirement in the next five years, please consider these three key essentials to enjoying a comfortable and well-deserved retirement.
1.  Taxes
Did you know that the government has done an exceptional job at fooling you regarding the taxes you'll be paying in retirement? If you are married, file a joint tax return, and have a modified adjusted gross income from wages, self-employment, interest, dividends, and other taxable income, it must be reported on your tax return. If it amounts to over $32,000, then you pay income tax on up to 50 percent of your Social Security Income benefits. You see, at $32,000, Congress and the President seem to categorize you as a wealthy retiree who needs to pay his or her "fair share" in taxes. America is the best country in the world and I am all in favor of paying a fair share in taxes to keep it that way…just not a penny more than the fair share. Make sure you work with your tax professional and advisor together to make sure to understand how taxes will impact you in retirement.
2. Investments
Utah has its own celebrity living in Draper who has climbed Mt. Everest more than anyone in history. Apa Sherpa has scaled the summit more than 21 times!  Every climber will tell you the most dangerous part of climbing Mount Everest is not the ascent, but rather the descent. The body has taken a physical, emotional, and mental beating making it to the top. Coming down, fatigue and weather cloud climbers' judgements. Today's retirees face their own challenges once they've climbed their own financial mountain. Retirees judgements get clouded by extreme market volatility, rising healthcare costs and a longer life expectancies.  These factors make for potentially devastating outcomes as retirees attempt a safe journey through retirement.
Many come into our office with asset allocations arranged by their current advisor with an asset allocations reminiscent of a 40-year-old at the height of earning potential. Traditionally, financial advisors get paid for managing your risk. If the retiree states that they would like a zero-risk retirement strategy for their investments, should they still be paying between 1 to 2% per year in management fees?  Consider conservative and less expensive retirement vehicles like bonds, CDs, treasuries, fixed indexed annuities in your retirement strategy to help reduce your risk coming down the financial mountain. Not all financial products are equal, so please carefully evaluate all costs and charges before you consider purchasing them.
3. Income
Giving up a paycheck just might be one of the most difficult financial decisions we will make in life. However, an advisor that designs a financial blueprint that has been calculated for success with the end in mind, and who consistently updates it for life's changes, can allow for the decision to pull the trigger on retirement much easier.
There are typically 3 main sources of income in retirement.  The first one is Social Security income. Social security has recently undergone big some changes. Many anticipate there will be many more variations of how benefits can be applied for within the upcoming years. The good news is that it is relatively simple to find the best way to maximize your Social Security income with today's modern technology.
Next on the list are pensions. Pensions are unfortunately heading the way of the dodo. If you're one of the lucky ones who have a pension, it is paramount that you always remember your spouse when selecting pension income payout options. Too many widows and widowers have shed tears on advisor's conference room tables because they did not choose their spouses pension options wisely. Taking a little less income now can guarantee your spouse a lot more down the road and create turmoil with the passing of a spouse.
The last source of income is typically investment income. These can include IRA/401(k) distributions, dividends, annuities, rental income property, and the list can go on.  The most important thing I advise people is what my dad impressed upon me many years ago; It's not how much you earn but it's what you keep that counts. Always remember and ask yourself first what an investment's costs will be in fees, expenses, and taxes.
Just like my clients John and Linda, if you can confidently check off these 3 key elements and have a solid financial blueprint, then you may be ready to retire and enjoy your golden years sooner than you think!
Michael Stevens may be contacted at mstevens@capitalwealth.com or (801) 210-2800
Registered Representative with Allegis Investment Services LLC, member FINRA/SIPC and an Investment Advisor Representative with Allegis Investment Advisors LLC, a SEC Registered Investment Advisor. 591 Park Ave Suite 101, Idaho Falls ID 83402.  Allegis and its affiliates do not offer legal, tax or accounting advice. Clients are urged to consult their own legal, tax and accounting advisors with respect to their specific situations.