Lehi Rotary Club distributes dictionaries to local third-graders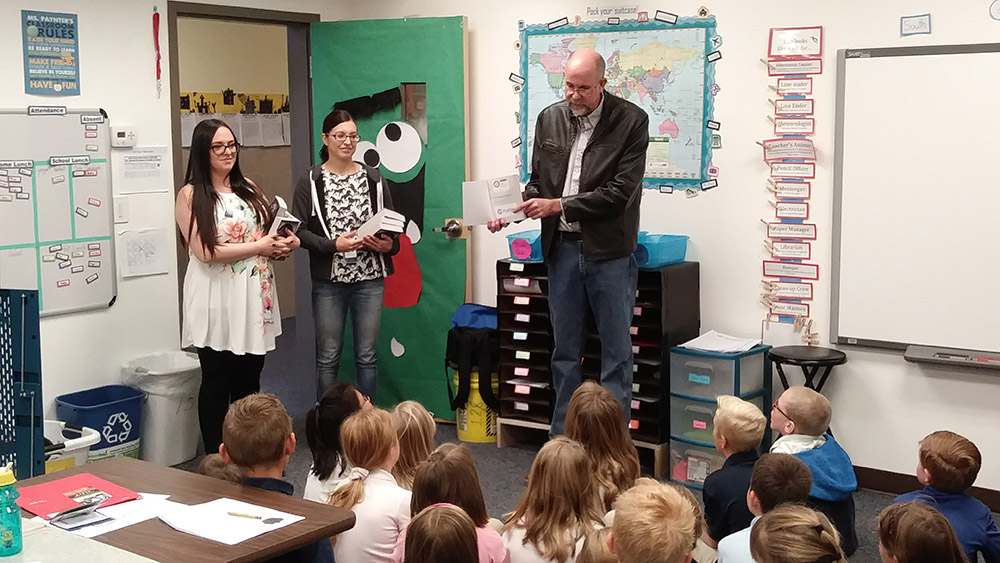 Lehi Rotary Club has been distributing dictionaries to all third-grade students in Lehi, Eagle Mountain, Saratoga, and Cedar Fort for the past 11 years and continued has continued this service throughout this year. A total of over 35,000 books have been given. This is part of the club's local focus on literacy and education. Former club president, Dale Ekins, said, "The program was brought forth by the International Rotary Club and they choose third graders because it's the age where kids are at their peak of learning for reading, so they are the ones most benefitted."
The program is recommended by the International Rotary Club and has been followed by most local Rotary Clubs in the nation. Teachers and students alike are generally thrilled to get these books and they are used in many curriculums in the schools. "We tell them to put their names in it since they're so similar and for many of these kids, it's the only book they own," Ekins said.
The Lehi Rotary Club asks for donations from local businesses to purchase these books. There are currently 25 elementary schools in the four towns they supply with dictionaries. This year, they purchased about 3,200 books for these schools. The Bank of American Fork has provided the funds for all the elementary schools in Lehi for the past two years and has been a large contributor to the project. Other businesses have sponsored schools in the other cities as well. "We could not continue this program without support from local businesses," Ekins added.
The Rotary Club is an international service organization whose motto is "service above self." It focuses on service locally, nationally, and internationally. Many of its projects benefit people in third world countries who do not have the necessities of life (clean water, sewer facilities, electricity, basic schooling.) The Rotary Club is open to both men and women as well as offers programs for teenagers with many opportunities for service.