Crowd-Pleasing Firefighters on Parade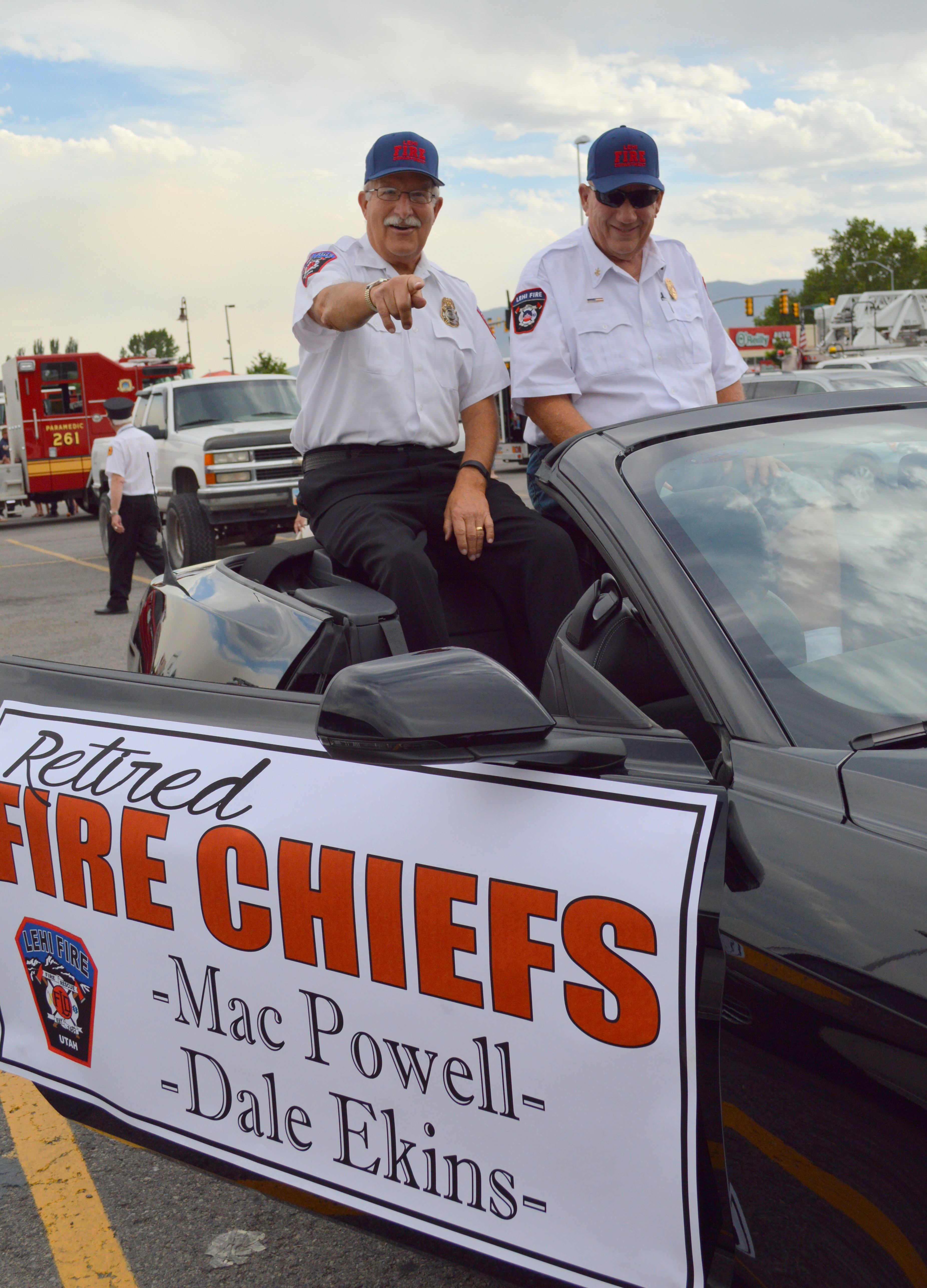 The Utah Firefighter Association Parade made its way through the streets of Lehi last Thursday evening. Families lined both sides of Main Street and Center Street to see and hear fire trucks from all over the state, with grocery bags outstretched to catch candy. Only a few were ready to be watered with squirt guns by firefighters with excellent aim. Little boys wearing firefighter costumes, little girls in pink firefighter hats, parents, and grandparents cheered as the heroes made their way to Wines Park.
A crowd gathered at Wines Park to watch half a dozen teams compete in the Firefighter Muster after the parade. The Lehi Fire Department had two teams competing in this specially designed obstacle course that included carrying a 100 lb. hose through a winding set of cones, hitting an orange cone with a hose from 35 feet away, and a bucket brigade. A gray-haired, retired firefighter watched from the sidelines with a smile on his face, getting stopped every once in a while by someone thanking him for his service. It was a great event put on by the Lehi Fire Department that truly honored our firefighters from all over the state.