Public servant Sanderson's inspiring story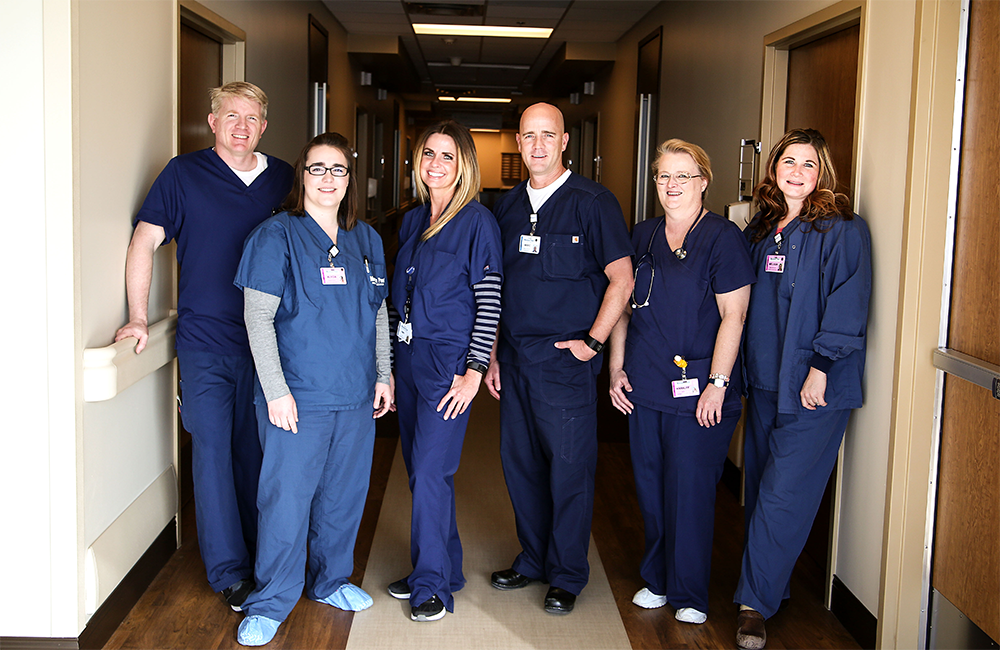 Marc Sanderson, Emergency Services Director at Mountain Point Medical, was walking down a staircase at work late last November when he saw a sign that said, "A $69 scan could save your life." After a moment's thought, he decided he had time to take the cardiac calcium scan the hospital was offering. Sanderson looked at the scan himself and noticed a spot in his chest.
The cardiac calcium scan showed that Sanderson's heart was running perfectly, but a follow-up chest X-ray and chest CT showed the spot Sanderson noticed was a rare cancer, mantle cell non-Hodgkins lymphoma. Marc Sanderson is 45 years old, and in peak physical shape, running marathons and ultra-marathons every year, 300 races so far. Only 1,400 people are diagnosed with mantle cell non-Hodgkins lymphoma every year. Sanderson wouldn't have known he had the disease until he started having symptoms, feeling sick and losing energy. Because he found the cancer early, everything has gone very well with his treatment. Sanderson will have a stem cell transplant in May and hopes to be in remission by the end of June.
Marc Sanderson has been a lifetime public servant. From his youth, he always wanted to be a police officer and became one as soon as he could, at age 21. It only took five years of being a cop for Sanderson to realize that what he enjoyed most about his job was caring for people in distress. For him, responding to the community was a better fit than protecting the community. He switched to the fire department paramedics and went to school to become a nurse. "When a person calls 911 it's probably their worst day. I wanted to be there to help and give comfort on that worst day," says Sanderson.
When Sanderson retired as Fire Chief in Pleasant Grove he'd been in public safety for 23 years. Mountain Point Medical sought him out and hired him as their Emergency Services Director. Maranda Davis, Trauma and Stroke Coordinator, works closely with Sanderson and is inspired by his work ethic and the care he shows patients and staff. "We know he has our back," says Davis.
"My whole job is to make my employees happy so they can give the best possible care to our patients," said Sanderson. His cancer diagnosis has changed him. In Emergency Services, patients often find out they need to go to a specialist for treatment. Having gone through a life-altering diagnosis himself, Sanderson often gets emotional empathizing with patients. "Having cancer has changed my perspective, it's made me a better nurse and a better person in every way."