Vintage Vignette: A 1960 "Five Dollar Bill" and a 12-year-old boy in Lehi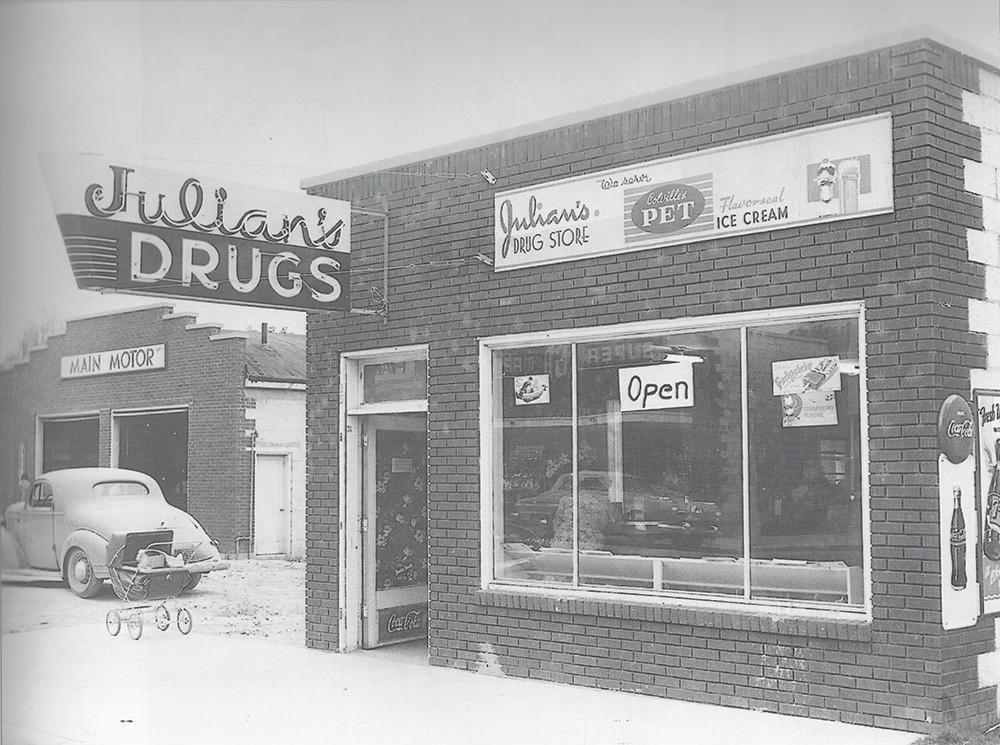 Dad handed me a five-dollar bill one Saturday in the Summer of 1960. I was twelve and had worked with bronze turkeys in Cedar Valley since school let out two months earlier. I expected nothing for my long days but had often been rewarded with .22 shells, Archway cookies, lime-aid, and sometimes a Nehi lemon-lime or orange soda.
I stayed alone in a trailer out in Cedar Valley that summer. Dad had bought it for living quarters where we leased 40 acres at the mouth of West Canyon. He purchased 10,000 turkeys and gave me the chore to feed, water, cull, and grow them to maturity for the Thanksgiving market. I seldom came into town that summer, but with five dollars in my pocket, I started to mull the possibilities. "It's yours to spend however you want," he said as he licked his index finger and withdrew the bill from his wallet to reward my efforts.  I started to consider my buying spree options. The merchants of Lehi were generous to young boys. The world was mine!
My mind took me down Main Street to Julian's Walgreen Drug where cold Cokes were only a dime each…and Sid Calton said those Cokes kept him alive in the summer. And… I could just sit and stare at DeAnn Schiess!  I could buy a delicious hamburger, fries and a drink at Watties Café for thirty-five cents then only pay a nickel to hear Johnny Preston sing "Running Bear" or Bill Haley and the Comets sing "Rockin Robin." I imagined buying penny candy from Abe Ekins at the Lehi Drug or even walking across the street and buying a whole watermelon from Larsen's A. G. Market where Gus would give me a deal on fresh corn-on-the-cob at twelve ears for a dollar and with one dollar more… buy a big juicy klondike melon. I could say "Hi" to my pal Charlie Nelson too. I could buy a new baseball glove at Wathen Marine & Sporting Goods where Orlin always greeted me by name or I could buy the same mitt at Hutch's Hardware Store for three bucks!
I remembered the day before when Frances Grant sold dad gasoline for 22.9 cents per gallon at his Beeline Station.  He was in a gas war with Poge Wanlass at Glen's Service and Dwight Bates Premoco on State Street whose price was down to 21.9 cents per gallon. Oh yeah…. Shirley Neal had turned down the temperature on his pop machine at the Premoco so low that when you bought a ten-cent coke and lifted the pop machine lid, extracted the cold bottle, then popped off the lid…it turned to icy slush.
In fact, I was there one day that summer when a fella and his date drove up in a '57 jet-black T-Bird convertible and bought four of those cokes, popped them open and said to Dwight, "just drove down from Salt Lake to get these babies for me and my gal. They're the best in Utah." He then sped away guzzling his ice-cold cokes.
I thought about buying a pair of Red Wing shoes from Tom or Ora Powers at their fantastic "Jantzen Store." I had already obtained my mandatory "athletic supporter" from Tom who ordered Ora into the back room when I came into the store. I only wandered around for about 20 seconds when Tom said, "well, Bill I guess you need an athletic supporter for school….right?" "Yup," I said as he continued, "yah…yah…yah…yah, here we go…medium I think," he said with calmness as my red face nodded in agreement. I paid and left quickly as Ora peered out from the curtain to see if I had gone. When I got home, I told mom I had bought it (with her money) and the chore was accomplished. "It's just as hard for the girls to buy their first training bra," she said matter-of-factly. My imagination took me to a place I cannot write about.
Once again, my hand found the five-dollar bill in my pocket and my mind then took me to Pee Wee's Garden of Eatin. "Wow," his fries and special cheeseburger were to die for, and only cost forty-five cents. I could spend a quarter to get into a movie at Cliff Miller's Royal Theater on State Street and still have a nickel for red licorice. Raleigh Goodwin or Tuff Allred could give me a good flat-top haircut (fenders and all) for thirty cents too. I needed a new school shirt and John Broadbent had them on sale for $2.49 each at Broadbent's Department Store.
The possibilities were endless. Instead, I thought I would go into Price Brothers Market and buy a gallon of Neapolitan ice cream for .89 cents, take it home and eat the whole thing. What an amazing place Lehi was to shop for a boy of twelve in 1960 with a "fiver" in his pocket. In the end, mom convinced me to open a savings account at the State Bank of Lehi where Cal Swenson set it up for me and added one dollar as a bonus. I used that savings account just one year later to buy a new Schwinn Bike for my paper route. I got it at Pendleton's Western Auto for $5.00 down and $3.00 per month for a year.