Hero Highlights: Rich with wisdom and kindness, LHS Counselor Kathy Rich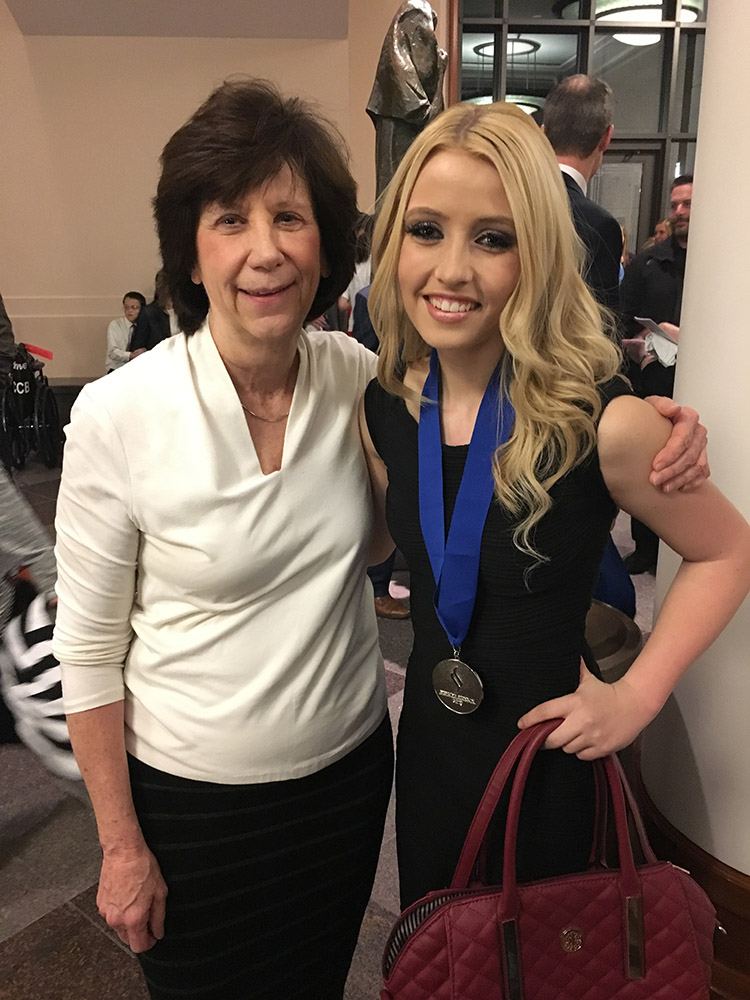 If you've attended Lehi High School over the last several years, there is a good chance you have met this week's hero highlight. Kathy Rich has been a counselor at Lehi High School since 1983 and has enriched the school experience of hundreds of students. Kathy Rich's name suits her perfectly; she is rich with wisdom, kindness, and is dedicated to Lehi's youth.
Changing class schedules and holding career development parent meetings are tasks Kathy does for students each day, but her actions are so much more than that, and she changes the lives of students daily with each positive interaction. When a student walks into her office, they go in as a student, and when they walk out, they are a friend.
A Sterling Scholar from last year stated, "Ms. Rich looked at my portfolio before I submitted it and gave me lots of advice to improve it. She also took time out of her day to help me with practice interview questions and helped me feel more confident in my answer delivery. I see her help students every day, she's like a modern-day Mother Theresa."
Peggy Lewis, scholarship counselor at LHS, said of Kathy, "She genuinely cares about the students and wants to help them succeed. She often helps students with homework and makes it a priority to assist them in applying for college."
Not only is Kathy an excellent counselor, she bleeds purple and loves everything that Lehi stands for. She can be seen every Friday wearing her purple gameday shirt.
Ensuring the future of Lehi's youth is the heroic meaning behind Kathy's actions. She makes sure the future generations of Lehi's youth are ready to take on the challenges of the world as she helps prepare them to be successful in both high school and college. Thank you, Kathy for being an everyday hero.
If you would like to nominate a hero highlight, email Miss Lehi, Kadee Jo, at lfpkadee@gmail.com.