MTECH (Formerly MATC) and Xactware collaborate to train developers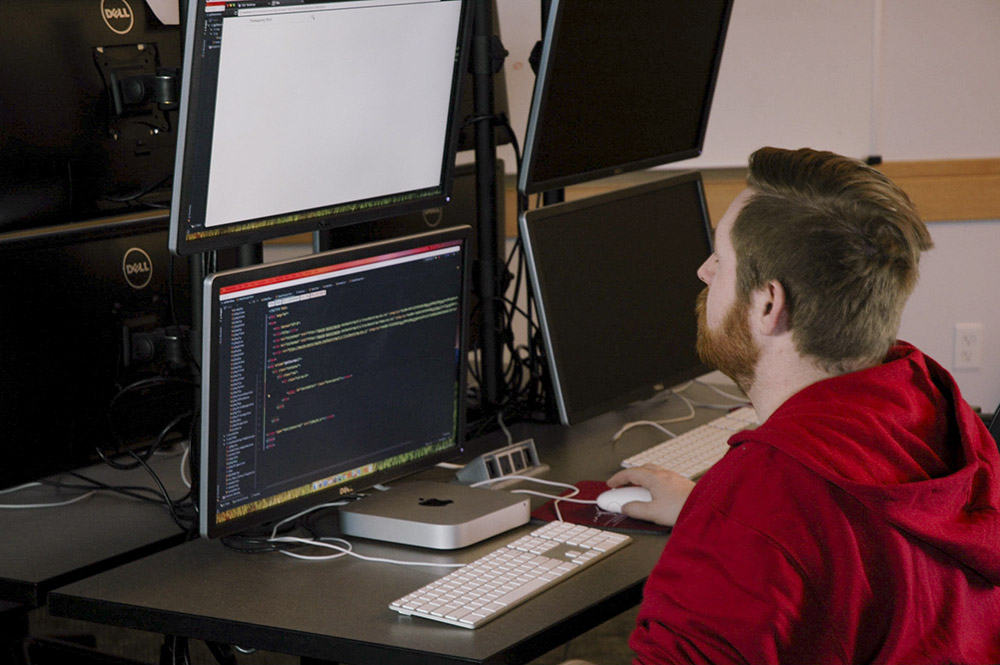 As the role of technology in modern life continues to expand, work opportunities in the field of technology development are exploding. Here in Lehi, a collaboration between software development company Xactware and MTECH (formerly known as MATC) is providing aspiring developers with an educational program that is low-cost and allows students to continue working in their current jobs while taking the course.
The program was conceived about three years ago when Xactware and MTECH got together because Xactware saw a great need for web developer talent, said Lisa Birch, Director of Technology, and Service Programs at MTECH. At the time, MTECH had a basic coding course, but Xactware, along with a few other companies worked with MTECH to develop the program into one that would graduate students qualified to work as entry-level web developers.
"It's no mystery that the technology labor market is very competitive here in Utah, particularly with software developers and IT talent," said Jason Love, Vice-President of Training and Professional Services at Xactware. "We started looking for ways to open up new recruiting opportunities for developers as well as further develop some of our own non-developer employees into developers."
That's when they found the program at MTECH and saw the opportunity to collaborate on expanding it.
"Xactware was instrumental in getting it off the ground and helping us with the curriculum," said Birch. Now several other companies also consult on curriculum, including Vivint Solar, Nuvi, Central Logic, InfoTrax, Ancestry and Workfront.
Xactware and other collaborating companies allow their developers to take time away from their jobs to serve as teachers in the program, so students learn from active developers. This is one of the aspects of the program that attracted Adrien Donat, a current student. Additionally, he appreciated the fact that classes are held from 7:30-10:30 a.m., allowing him to continue working full time at his current job as a CNA. "It was a perfect fit with my life schedule," he said. Other programs tend to be full-time commitments.
Before starting the program, Donat spent 18 months trying to teach himself. But he wanted more focus and professional guidance for his studies, so he started looking at developer courses. "MTECH costs about 1/3 the price of other courses," he said. With a wife and three children to support, this was another attractive feature.
Birch said the lower cost is possible because the MTECH program is a state-funded college.
Donat has been very pleased with the program, which he said focuses on coding languages which are actually used widely in the development industry. The program teaches the code in what might be described as layers, starting with basic HTML, and working up through CSS, Javascript, Angular, Ionic, Less, Node and AWS.
Coursework lasts about nine months, followed by an externship of 240 hours. Donat said he appreciates the length of the course, which is longer than many in the industry, because it gives him the confidence he'll be truly job-ready by the time he finishes.
Xactware has hired a handful of employees from the program and retention has been high, said Love. The company's developers have enjoyed the opportunities to share their expertise with students, and collaborating on a project that expands opportunities for aspiring developers in the area has been meaningful. According to Love, "It has been a fun and mutually beneficial endeavor."