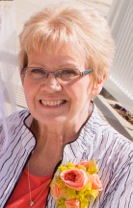 Deonne Burgess Anthony, age 60, passed away peacefully on Saturday September 9, 2017 after a courageous battle with ALS (Lou Gehrig's) Disease. She was born on April 3, 1957 in American Fork, Utah to G. Dale and Afton Devey Burgess.
After graduating from Lehi High School in 1975, Deonne attended Brigham Young University. She graduated with a degree in Elementary Education and later a Masters degree. She served as a missionary for The Church of Jesus Christ of Latter-day Saints in the Norway, Oslo mission. Upon her return, she immediately started teaching 3rd grade at Draper Elementary and spent 25 years there. She finished her 35-year teaching career at Rosamond Elementary in Riverton, also in 3rd grade. She loved being in the classroom and spending time with children. She made lifelong, lasting friendships and touched the hearts of everyone she encountered. Her genuine love, respect and concern for others was felt within minutes of being in her presence.
Deonne was preceded in death by her parents, Dale and Afton. Two brothers survive her: Brian (Rebecca) Burgess and Gary (Monja) Burgess; four children: Kevin (Nikole) Anthony, Jennifer Anthony, Scott Anthony, Paige (Donovan) Wiseman; and two grandchildren: Makenzie and Benjamin Anthony.
Funeral services will be held Friday September 15, 2017 at 11 a.m. at the Lehi East Stake Center located at 851 North 1200 East in Lehi. A viewing will be held Thursday evening from 6-8 p.m. at the church and Friday morning prior to the funeral beginning at 9:30 a.m. Interment, Alpine Cemetery. Online guest book at Wing Mortuary.com.