Vivian Mildred Seastrand Evans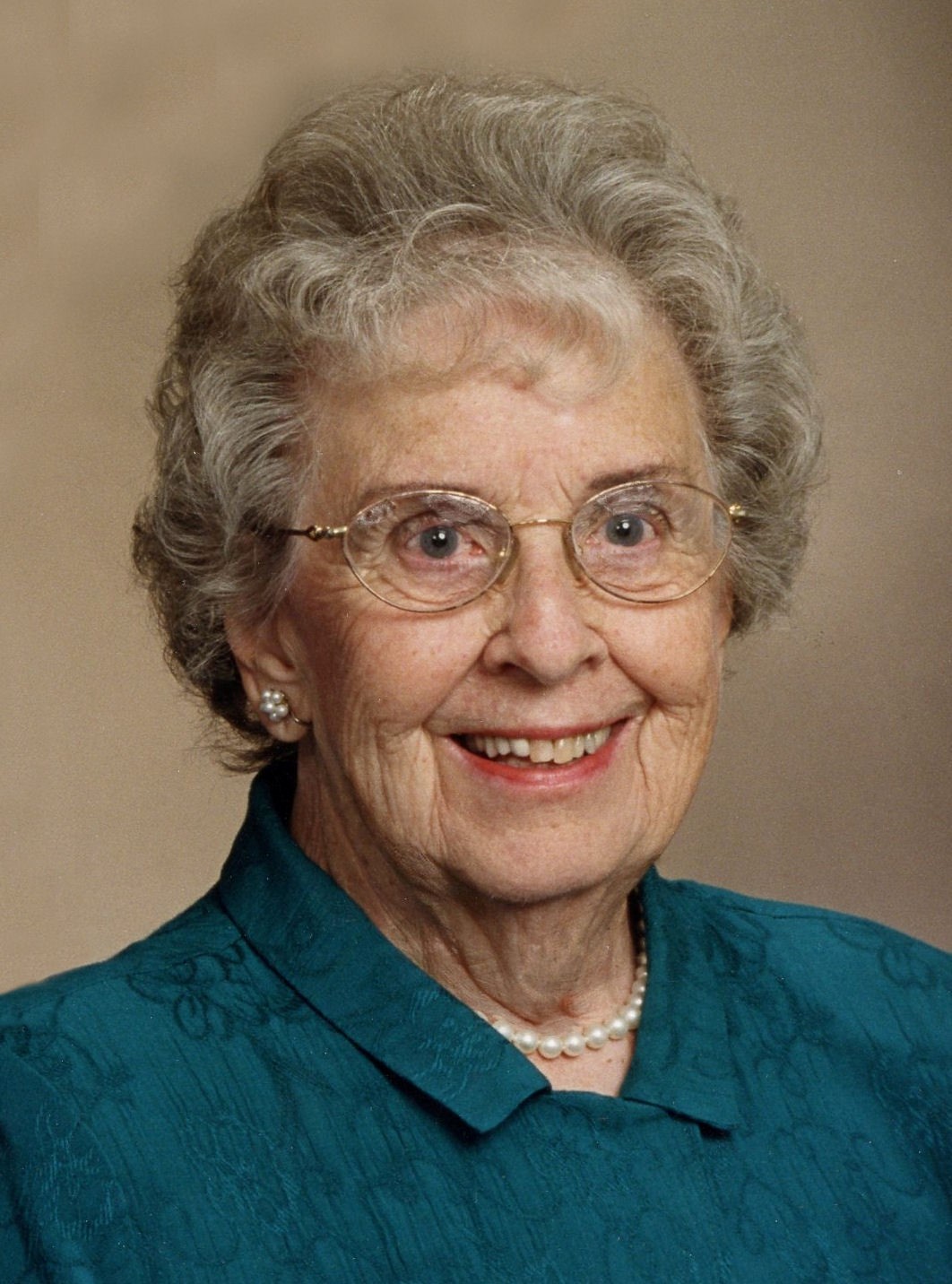 Vivian Mildred Seastrand Evans (96) passed away Nov. 18, 2017 in Logan, Utah. She was born June 16, 1921 in American Fork, Utah to Ernest J Seastrand and Myrtle Robinson Seastrand. She was married to R Bruce Evans Dec 25, 1941, they were later sealed in the Mesa, Arizona Temple. They celebrated 67 years of marriage before his death in 2006.
She is survived by her four children, Brian (Elizabeth) Evans, Kent S (Charlotte) Evans, Lori (Richard) Nicholas and Kathi (Jay) Kirkham, 23 grandchildren, 64 great grandchildren and 4 great great grandchildren. She has two surviving brothers. Gareth (Dorothy) Seastrand, and Stephen (Nancy) Seastrand. Two sisters in law, Lucile Evans and Connie Evans.
Vivian was raised in a loving family of ten children during the depression in American Fork, UT. She attended American Fork High School, and BYU Academy and Business School. She worked as a bookkeeper in Utah and Arizona for several companies.
Vivian and Bruce moved to Arizona in 1955 and raised their children to adulthood there, then moved back to Utah upon retirement. She was always active in the community, working in PTA, Civic Clubs and served on several boards of directors in Yavapai County, Arizona. She was a member of the Daughters of the Utah Pioneers (DUP) and enjoyed gathering family history stories.
Vivian was an active member of the LDS Church, serving in ward and stake callings including being a Relief Society President three times. She and her husband served an LDS mission to The Family History Center in Salt Lake City, Utah.
A viewing will be held Friday Nov 24, 2017, at the Rogers & Taylor Funeral Home (111 N. 1st E. Tremonton, UT 84337) 6 to 8 p.m. Funeral services will be held at the Tremonton, UT Stake Center (660 N. 300 E., Tremonton, UT 84337) on Saturday, November 25, 2017. A viewing will be held 9:30-10:30 a.m. prior to the funeral service beginning at 11 a.m.
Interment, Lehi City Cemetery. Online condolences may be shared at www.ruddfuneralhome.com