The Great Lehi Snow of 1949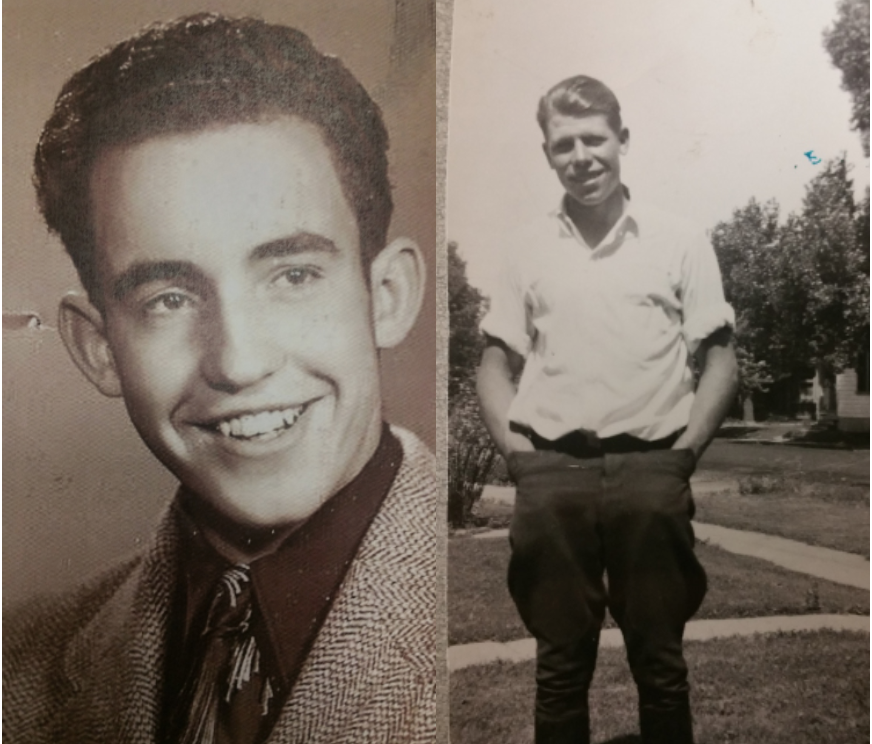 When a long- time Lehi resident hears complaints about recent snowstorms, this response is likely, "You don't even know about snowstorms. Let me tell you about the snow of '49 and '83." In the annals of Lehi history, two years of record breaking snow generated legendary stories of heroism and sacrifice.
One such story tells of Lehi residents, Rial Berry and former resident Walter Wilson. In 1949 both men worked as civil service employees for Western Chemical Center in Tooele County.  According to records received by the Lehi Free Press from Woneva Wilson Myers, Wilson's daughter, the two men waged war against the elements for nineteen days.
On Friday, January 14, 1949, Colonel Patrick F. Powers, Commanding Officer, Western Chemical Center, U.S. Army, received a telephone call from Mr. Cook, a sheep owner of Delta, Utah requesting immediate aid in rescuing 95,000 sheep located along U.S. Highway 6 from Delta, Utah west to the Nevada border. Mr. Cook stated that due to ice crust and drifts, the available state and county equipment was inadequate to cope with the storm and resulting snow.  Lt. Colonel Warren S. Leroy, Executive Officer, coordinated rescue efforts. Mr. A.K. Hansen, Agricultural District and Grazing District head at Nephi confirmed the bad conditions. He added the fact that 200,000 sheep had been isolated in the area for 10 days.
Thirty-year-old Walter Wilson and twenty- four-year-old Rial Berry were dispatched to rescue the isolated and starving sheep. The following was reported by Berry.
"We loaded the D-6 tractor on the low-bed trailer attached to the Diamond-T prime mover on Friday January 14, 1949 to help break snow-clogged roads for sheep rescue work. Mr. Walter Wilson, heavy equipment mechanic and operator, oversaw the operation."
The Millard County Chronicle in an article dated January 20, 1949 reported:
On January 19th, Rial Berry and Walter Wilson were in the Chronicle office where they drew a vivid picture of where and how they worked. It was their first day of rest since January 15 when they headed west to open roads. They were 2 days ahead of the all-out drive that opened January 17th. In the days and nights out there plowing snow, they had had their clothes off but three nights. That was when they were lucky enough to share a bed in a sheep camp. It was their tractor that plowed a road and made detours that enabled Harold Parker and his wife and two sick children to finally get to a doctor in Delta after four days trying to get from their ranch in Pleasant Valley."
For ten days Wilson and Berry used a weapons carrier from Western Chemical for quick travel and to carry diesel fuel for the tractor. Wilson requested new pants because he had completely worn out the ones he had. On the 11th day of the rescue, the pair found a herder who had been out all night. His truck was dead and he was blue and speechless. Leaving Berry by a bonfire, Wilson brought the man back to Delta and again headed west. Going back and forth from camp to camp the pair would open a stretch of road only to have the wind and snow drift back over the roads they had just plowed, often times in temperatures 30 below zero.
A total of sixteen days and nights the pair struggled to open snow-choked roads in the bleak wintering ranges between Delta and south Utah County. In an article dated February 6, 1949 their exploits were recounted.
"Bearded and weather-beaten, Berry and Wilson wished they could take an air view of the work accomplished by state and county road equipment, private individuals, Bureau of Land Management and assess the contributions made and the heavy toll winter had wrought on the frozen desert."
In a letter written by Colonel Powers to Wilson the following assessment was made:
"On 14 January 1949, you were directed to take snow-removal equipment from this installation to the stricken area, and with Mr. Rial Berry as an assistant, you gladly took on this assignment, knowing very well the hardships and inconveniences it would bring. Since that time, there has been nothing but praise for your work. Reports have indicated that you were the first to break through the deep drifts in the mountainous Marjum pass, and then pushed westward to Cowboy Pass and the Nevada State Line; that you continued to operate your tractor-dozer for full 24 hour periods on several occasions, that you went without sleep and without food; that you were many times  completely alone and out of touch with all other persons; that you continued to fight the snow in spite of almost impossible conditions, all the time piloting trucks and convoys back and forth from Delta to their herds and back again. That you gave up a much- needed nights' rest to break a trail for a family with sick children struggling in their automobile to reach Delta, that you drove for miles north and south of the highway into desolate areas locating and plowing roads to isolated herds.
For your outstanding, generous, and determined conduct during the past twenty- seven days, I offer you this sincere commendation. I am happy to find men who will put service to others above personal safety and comfort."
Another record snowfall will be chronicled in a post tomorrow!