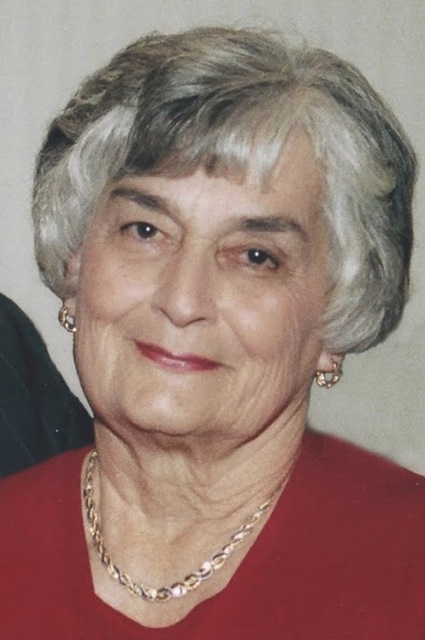 Our beloved Mother, Lois Bezzant Sunderland, passed away from the effects of Alzheimer's Dementia on March 25, 2017. She is truly free. She had some special angels to meet her on the other side: her husband Reed, son Randall Sunderland, grandson Daniel Sunderland, sister Mildred Sutch, brothers Keith and Dick Bezzant and her parents Matthew and Cora Bezzant.
Even with the debilitating effects of her disease Mom loved to have a family party. She recently said, in her limited way, we need to get everybody together and have a party and we did. She is now enjoying a family party with those special angels on the other side.
Lois was born in Pleasant Grove, Utah, on August 25, 1933 to Matthew and Cora Bezzant. Siblings Mildred, Keith, Dick, Reed, and Brian greeted her. She loved growing up in Pleasant Grove, on Battle Creek Drive. Some of her favorite activities were to sled from the top of Battle Creek Drive to State Street, ice skate, climb the "G" Mountain, play basketball, and march in the band.
She was taught to work and spent many hours working in her uncles' orchards picking fruit and berries besides helping her parents take care of their large yard. She married Reed Sunderland in the Salt Lake Temple on December 19, 1952. One of their favorite activities was dancing and they danced through this life together. They eventually settled in Lehi, Utah. Mom loved living on Trinnaman Lane in Lehi. She grew a garden and beautiful flowers, but mostly she grew a family. Family was everything to Mom and she wanted one forever. She was a great mother.
Mom was an accomplished seamstress and very talented at quilting and crocheting. She had a fervent testimony of Jesus Christ. This was exemplified by the way she lived and served. She is survived by her brothers Reed and Brian and the following children and their spouses, Brad (Cathy) Sunderland, William (Cindy) Sunderland, Clayton (Laura) Sunderland, Theresa (Kendall) Morris, Jeanette Sunderland, Anna (Chad) Allred, 19 grandchildren, and 19 great grandchildren. The family would like to thank the Highland Glen staff and First Choice Hospice. They were special angels in the last year of Mom's life.
Funeral services will be held at 11:00 a.m. on Friday, March 31, 2017 at the LDS Chapel located at 1364 West 1870 North, Lehi. A viewing will be held at Wing Mortuary, 118 East Main, Lehi, on Thursday, March 30 from 6:00-8:00 p.m. and at 9:30-10:30 a.m. at the church prior to the service. Online guest book at wingmortuary.com.