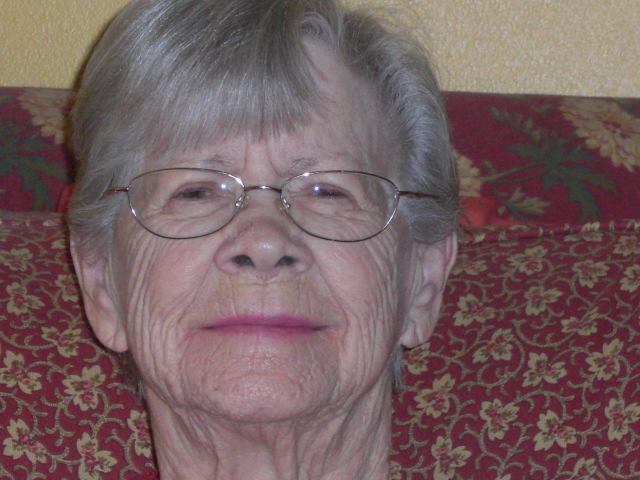 Alva Fenn Evans passed away after a lingering illness on May 1, 2017. She was born June 5, 1927 in Pomerene Arizona to Pete and Florence Jones Fenn. She was the fifth of seven children.
Alva married M. Duane Evans on December 14, 1946 in Ely, Nevada. They were married 51 years until he passed away on November 3, 1997. She had a successful career as a medical receptionist, a receptionist and ad layout specialist at the Daily Herald. She retired from the State of Utah's Office of Recovery Services as an investigator.
Everyone who knew or worked with Alva loved her personality. She had a great sense of humor that never left her. She was an accomplished seamstress, cook and homemaker; her family and holiday parties will forever be remembered.
She was a wonderful mother to four children, Lonnie N. Evans, Kerry M. Evans (DeeDee), Alyson Smith (Max) and Mitchell D. Evans. She was a fun-loving grandmother to nine grandchildren and sixteen great grandchildren. She was preceded in death by her husband, parents and siblings Thelma, Evan, Harold, Terry, and Lester. She is survived by sister Elora, children and grandchildren.
Graveside services will be held May 5 at 2:00 p.m. at Lehi Cemetery 1100 N 400 E