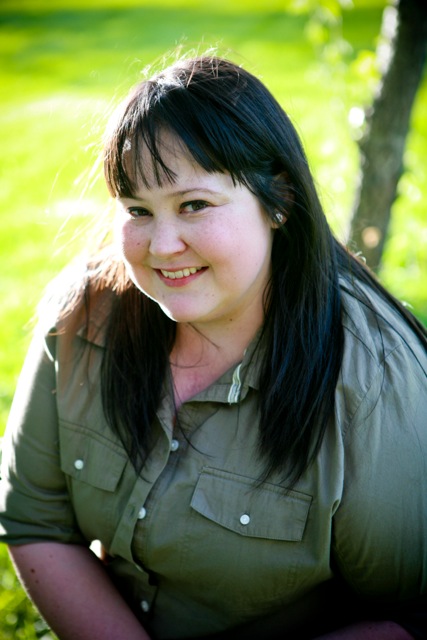 On Thursday, April 27, 2017 after 32 years, Whitney's heart finally stopped fighting. She was fulfilling a lifelong dream of traveling to London and Scotland with her Dad. Unfortunately, she was only there for two days, but was extremely happy, and living her life. She was one of a kind, she will never be replaced, and forever will be missed, but never forgotten. We are heartbroken, and we will always love you Whitney! You were the best sister, daughter, aunt, cousin, niece, friend, and co-worker anyone could ask for. Our lives will be forever changed without you.
Whitney Peterson was born on October 29, 1984 in Denver Colorado. She was a true miracle from the very beginning, as her parents were told that they would never have any more children. Whitney was born with major heart defects that she battled all her life. She endured several open-heart surgeries and endless procedures that added years to her life, and we are all very grateful for those extra years. Even though her medical condition was taxing, you would never know the stress she was going through because she was always happy and had the ability to make a joke out of everything and to make people laugh.
Whitney graduated from Lehi High School in 2003 and worked at Target for over 10 years. She recently started a new job at Orem Rehabilitation Center, which she absolutely loved. She knew everyone there and developed relationships even with the patients. Whitney had an uncanny ability to brighten your day even in your worst moments.
She was adored by many and had an amazing group of friends from both Colorado and Utah. She loved spending time with them and people loved listening to her tell stories. She was the life of the party and could make even the mundane things in life fun and enjoyable.
Whitney is survived by her devoted father Ronald K. Peterson, and stepmother Adriana. She also left behind brokenhearted siblings Lisa (Mike) Clarke, Nicole (Elye) Salas, Brook (Tamie) Peterson, and Greg (Carol) Peterson that will carry her in their heart for the rest of their lives. She also has 3 nieces, Caitlin Clarke, Isabella, and Sofia Peterson and 6 nephews, Paris and Romelo Salas, Bret Clarke, Collin, Jack, and Thatcher Peterson. Georgia, her beloved dog will miss her greatly.
Whitney was greeted with open arms by her mother, Katherine Peterson, as well as her brother Bret Peterson, also both sets of grandparents – Ronald and Ludene Peterson and Frank and Keay Fulbrook who passed before her.
A viewing will be held at Wing Mortuary, 118 East Main on Friday, May 12th from 6-8pm. Funeral Services will be held at the Pheasant Point Stake Center, 890 East 3070 North in Lehi beginning at 11 am on Saturday, May 13, 2017. A short viewing will be held from 9am till 10:30am prior to the service. Interment, Lehi City Cemetery. Online guest book at wingmortuary.com.