Sharon Jane Thurman Smith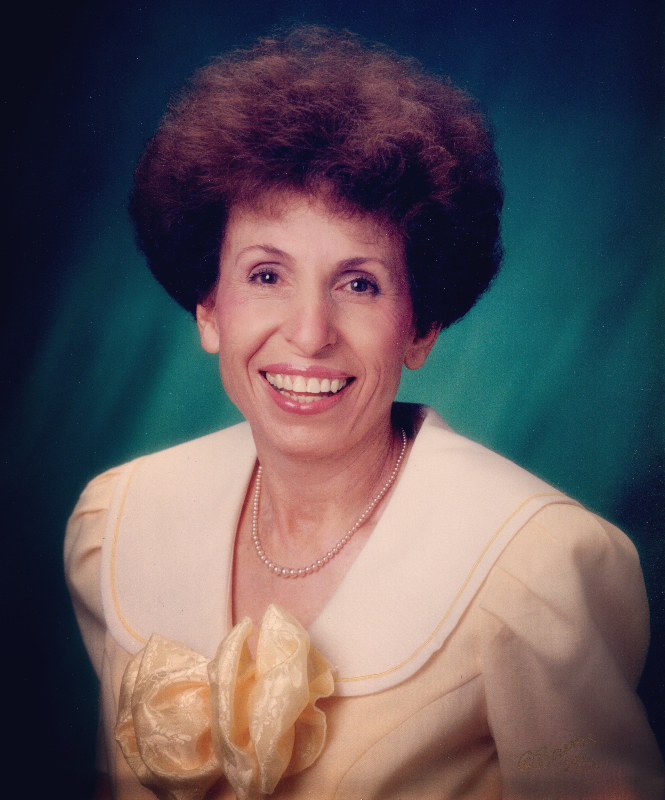 Sharon Jane (Turman) Smith passed away peacefully in her home in Gilbert, Arizona, on May 7, 2017. She was born February 26, 1935 in Pasadena, California. She was the second of four children born to Ted James Turman and Ruth Susan (Bauerle) Turman. Sharon was raised in Glendale, California, and graduated from Glendale High School. She earned a degree in nursing from BYU and a master's degree in psychiatric nursing from UCLA. On July 23, 1992, at age 57, Sharon married Robert Dean Smith, from Lehi, in the Salt Lake Temple. She inherited a family instantly and was cherished by Robert for nearly 25 years until her passing.
Sharon had an exciting sojourn in mortality. She worked temporarily as a nanny in Paris, a laundry maid on a kibbutz in Israel, a telephone operator in California, and as a tour leader for student groups in Poland. Professionally, she worked as a home-health nurse, was a school nurse, and taught nursing at BYU. She was commissioned as a captain in the Air Force Reserve as a flight nurse. She finished her career as a social worker and as a counselor with LDS Family Services where she counseled young expectant mothers who wanted to place their babies for adoption.
In her youth, Sharon served as a full-time missionary of The Church of Jesus Christ of Latter-day Saints in the South German Mission. After retiring, she and her husband served as a full-time missionary couple as medical care specialists in the Europe areas, living in Frankfurt, Germany, and then served a second mission in the Asia North Area, living in Tokyo, Japan.
Sharon served faithfully in each of the auxiliaries of The Church of Jesus Christ of Latter-day Saints. She cherished the opportunity to serve on the Young Women General Board.
Sharon's life was enriched by tender relationships with foreign exchange students and foster children that she hosted and loved like her own children, all who still love her deeply. Sharon adored to travel and to see the world, and she always had plans for a next vacation. She told great stories of her adventures and of all the friends she met along the way. She had a gift for making conversation and was wonderful at making and keeping friends. She had an infectious smile and claimed that ice cream was an essential food group. Sharon was optimistic, vivacious, driven, intelligent, spiritual, and incredibly loving and lovable. She demonstrated great faith in the gospel of Jesus Christ in every word and deed; she lived what she believed.
Sharon is survived by Robert and her stepchildren: Rick Smith of Lehi, Greg (Michelle) Smith of Alpine, Marshall (Allison) Smith of Riverton, Janalee (Matthew) Goebel of Lehi, and Juliann (Aaron) Jenne of North Salt Lake. Sharon is the grandmother to 15 grandchildren. She is survived by her brother, Edward Baurele (Doris) Turman of Palm Bay, Florida, and seven nieces and nephews. Sharon was preceded in death by her parents, her brothers James David Turman and Robert Allen Turman, and her niece Farah Lynn Turman.
Funeral services will be held on Saturday, May 20, 2017 at 11:00 a.m. in the Lehi 19th Ward building (150 East 1500 North, Lehi, Utah) with a viewing preceding the funeral from 10-10:45 a.m. Interment, Lehi City Cemetery.