Lynda Sue Allen Van Wagoner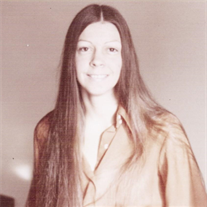 Lynda Sue Allen Van Wagoner passed away May 16, 2017. She was born on March 14, 1950 to Shirl and Maxine Gollaher Allen. She grew up in Grantsville, Utah. She lived most of her adult life in Lehi, Utah, where she raised her children. She loved her family dearly and worked at Granite Seed and Thanksgiving Point for many years. She was kind-hearted, compassionate, and hardworking. She loved to spend time in American Fork and Provo Canyon and her home garden. She is survived by her mother, three siblings, three children, seven grandchildren, and five great-grandchildren. She was preceded in death by her brother David.
Graveside services were held on Monday, May 22, 2017 at the Lehi City Cemetery, 1100 North 400 East, Lehi, Utah.