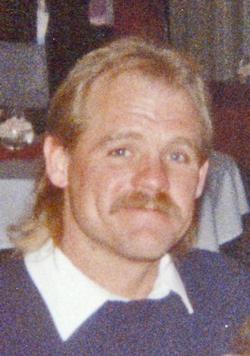 Jeff Allred, our beloved father, brother, grandfather, and friend passed away in his Orem home on May 26, 2017. He was born May 2, 1956. Our hearts ache with joy to think of his reunion with his mother Jetta Fowler and father Wayne "Tuff" Allred.
Jeff was adventurous and had a strong passion for motorcycles. He loved racing his dirt bike at Suntana Raceway, yet he was very humble about his achievements. He also enjoyed fishing and camping with family and friends. He always had a place in his heart for animals, and was always taking care of his cats.
Jeff was a very hardworking man. He worked in concrete and construction for many years. He was always willing to lend a helping hand to others when needed. He had a strong talent for woodworking and his artwork was exceptional, especially his drawings of motorcycles. He was an excellent mechanic and everyone knew how much he loved to work on cars and motorcycles. With his sense of humor or his love for rock bands, he knew how to have a good time. Jeff was loved by many and will be missed tremendously.
Jeff was preceded in death by his mother Jetta Fowler and his father Wayne Allred. Four siblings, Mick Allred, Tim Allred, Neal Allred, and Jetta Marie Rasmussen survive him. Two children, Chauncey Allred, and Charity Allred also survive him.
Graveside services were held Saturday, June 3, 2017 at 1:00 p.m. in the Lehi City Cemetery, 1100 North 400 East.