Kennyisms: Seante Williams can't say "Quit"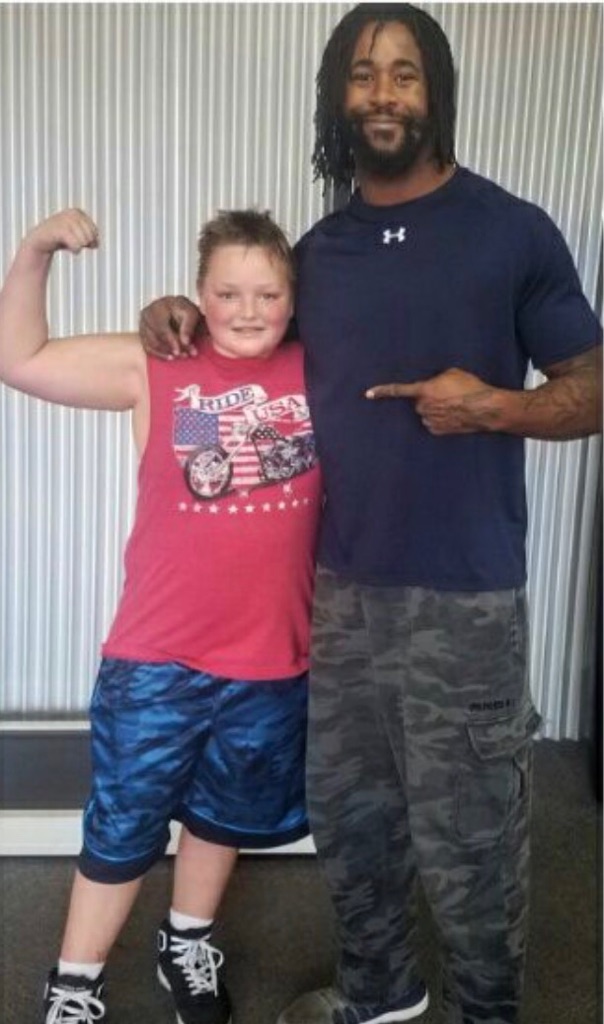 I have a friend who trains athletes with me here at Rage Fitness. He's not your typical fitness trainer. He stands six foot seven inches, weighs 260 pounds, and is a former NFL football player. But those things are not what is special about him.
Seante doesn't know how to quit….and he's had plenty of chances. He grew up in Florida. His dad was in the navy and would spend months away at sea. Seante found a home in the gym and since he was always a big kid, found success in sports. In high school he played football, ran track, and played basketball. He was an all-state football player and broke a lot of records. He wasn't a great student, so he ended up at a Junior College in Kansas, redshirted, then played at several other colleges including division one schools. He finished his college career at Jacksonville State in Alabama, and was recruited to play in the pros for the Green Bay Packers. Then he was cut in training camp. His next team was the Jacksonville Jaguars, and he got cut one more time, then he went back to Green Bay, then to NFL in Europe, playing for the Frankfurt Galaxy, where the team won a championship.
In all, he's played pro football in over 10 cities all over the world. Now he lives in Lehi, and the best part of his life is coaching and teaching kids at Westlake High School in Saratoga Springs. What is the most important thing he teaches kids? "Treat everyone the same. Be kind to everyone. Never give up," says Seante
Seante plays football (defensive lineman) for Utah's semi pro football team, the Screaming Eagles. He also participates in M.M.A fighting and does personal training and coaching. Oh, and I should also tell you, he may play in the pros again, scouts are watching him after all these years.
That's right, Seante never gives up.
Join our fitness challenge at Rage! We are looking for 20 adults who want to get in the best shape of their lives by summertime. This is an eight-week program. The package includes weekly consultation on fitness, nutrition plans, Box Fit and Pro Fit classes– held at various times during the day, and all the motivation you'll need to stay on track. The cost is $200 per month (includes free access to the gym.)  Please call or text me (801) 358-5615, or email rage.fit@gmail.com.