Heritage Day, a blast from the past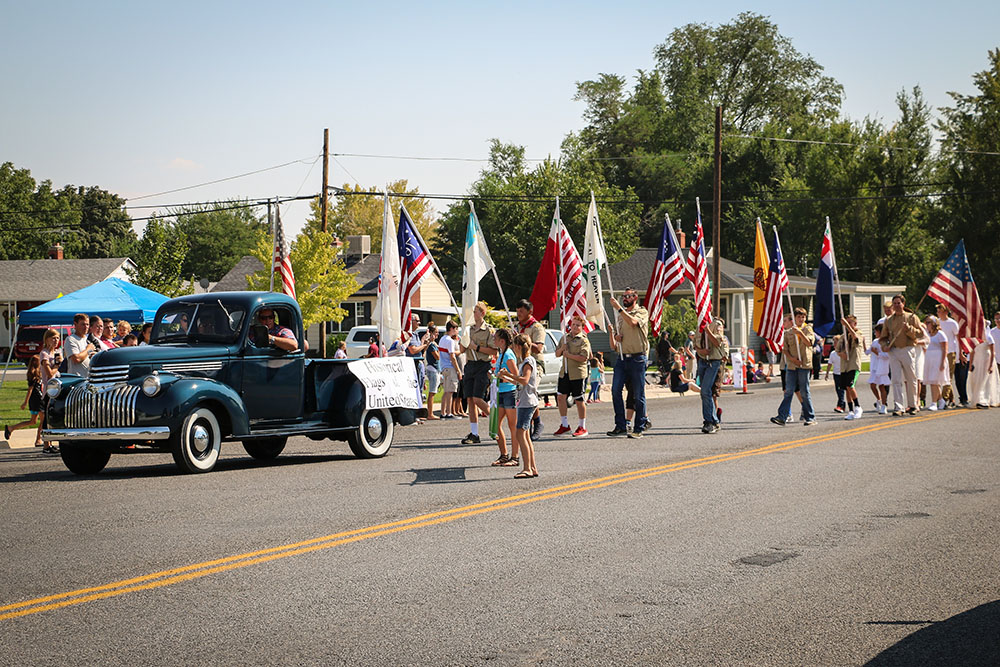 Hundreds of citizens of Lehi, and visitors from near and far, spent an educational, inspiring, and just plain fun Labor Day afternoon at this year's Heritage Day.
The brainchild of the late John Haws Jr., the event is a magnificent collaboration by volunteers, staff of the Lehi City Historical and Archives, and Lehi City. This is the fourth year the event has taken place and this year's event focused on those who lived in the original 3rd Ward area.
A parade featuring this year's eleven honorees traversed from the Legacy Center where they were honored by local officials to the Third Ward Chapel. The iconic Lehi Silver Band Wagon and band traveled with the group providing vintage music along the way.
The Third Ward Chapel was the site for this year's "Walk of Fame" honorees to display memorabilia pertaining to their lives and heritage.
This slideshow requires JavaScript.
Down the block to Band Wagon Park were canopied tables displaying over a hundred years of Third Ward history. In the parking lot was a display of antique cars. It was a lively scene most of the afternoon with wide-eyed teenagers looking at the vintage automobiles while old-time rock and roll music played.
In Bandwagon Park was a Mad Hatter's Tea Party which drew a large crowd of children. Cookies, costumes, and crafts were the on the menu. A stage was set up where local talent entertained the crowd most of the afternoon.
One of the highlights of the event was the unveiling of the Lehi Vintage Cookbook compiled by Linda Smith. It was sold out almost immediately. More copies are being printed to fill the hundreds of orders taken during the day.
Not enough can be said about the hundreds of hours of planning by the Lehi Historical Society and Archives Committee. All volunteers need to be commended for their efforts and their vision. This is truly a unique event that makes Lehi such a great place to live and raise a family.