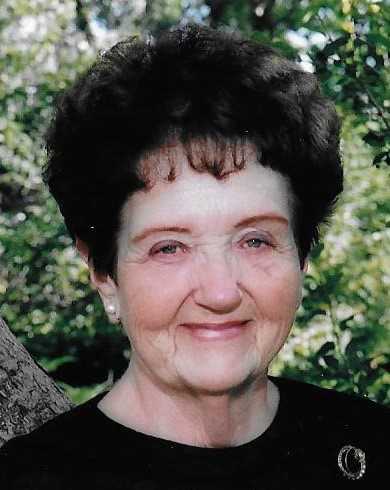 Murlene Woffinden, 83, passed away November 28, 2017 with her family gathered around her. Murlene was born September 6, 1934 in Provo, Utah to Eldon Arthur and Olive Bishop Harding and grew up in Provo, Leamington, Heber and Lehi. She graduated from Lehi High School and married her High School sweetheart, Richard Woffinden in February of 1953. They had five children, Vicki Lyn, Wesley, Jolene, Scott H., and Mary Kay. Murlene and Richard were later divorced.
Murlene worked at several places, finishing her career at the LDS Church Office Building in Salt Lake. Murlene had many loves and interests, but her greatest loves were her family and music. She held many church positions, sometimes as many as three at a time. Because of Murlene's love for her pioneer heritage, she was a member of the Daughters of Utah Pioneers. She will be remembered for her nurturing and caring ways, making sure everyone was taken care of.
Murlene is very proud of her posterity and is survived by her daughters, Vicki Lyn, (the late Bill) Kinsey, Jolene (DeR) Greene and Mary Kay Woffinden, son Scott H. (Michele) Woffinden, daughter-in-law Lori Woffinden, 16 grandchildren and 28 great grandchildren. She is also survived by her brothers Arthur (Karla) Harding and Neil Harding. She was preceded in death by her parents, son Wesley R Woffinden, five grandsons, and brother Kent Harding.
Funeral services were held Monday, December 4, 2017. The family would like to give a special thanks to the many caregivers, especially to Allyson Miller with Symbii Home Health and Hospice. Online guest book at wingmortuary.com.