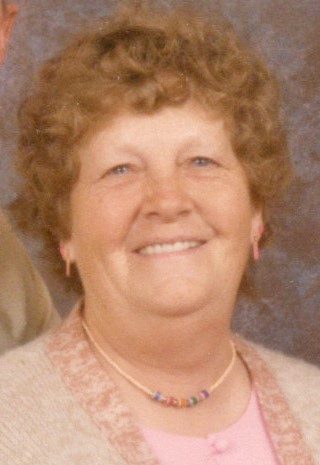 Marie Spencer Grace, age 84 of Lehi, passed away on Wednesday, December 6, 2017. She was born February 28, 1933 in Salt Lake City to Henry Joseph George and Bernece Lovendahl Spencer. She married George Dee Grace July 15, 1950. Their marriage was later solemnized in the Salt Lake LDS Temple.
Marie was a member of the LDS church. She loved working in her yard and helping the Relief Society with funerals.
Marie is survived by her sons, Raymond (Sandra) Grace, American Fork; Roger Grace, Pleasant Grove; daughters; Rose Grace, Lehi; Nancy (Jeff) Hunter, Lehi; and Sarah (Harry) Opfar, Idaho Falls; eight grandchildren; 13 great-grandchildren; brother, Henry Spencer, Lehi; sisters, Helen Raisick, Lehi; and Debbie (Ken) Horrocks, West Valley City.
Funeral services will be held Saturday, December 16, 2017 at 11 a.m. in the Lehi 7th Ward Chapel, 1149 N. 300 W. Friends and family may call on Friday evening from 6-8:00 p.m. at Wing Mortuary, 118 E. Main, Lehi, and at the church on Saturday from 9:30-10:45 a.m. Interment, Lehi City Cemetery. Online guestbook at wingmortuary.com.