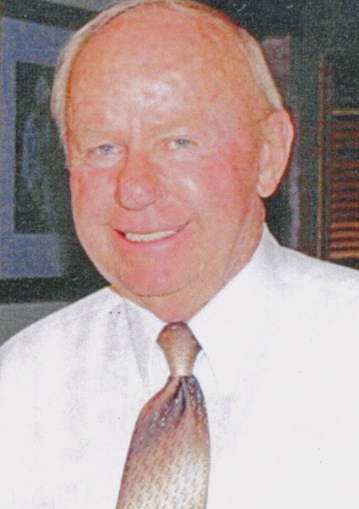 Wayne H. Hardman peacefully passed away at his home on December 8, 2017. He was born at the Cottonwood Maternity Hospital in Murray, Utah on July 27, 1940, about 12 minutes after his twin brother Blayne. His parents were Davis (Dee) C. Hardman and Alta (Patsy) Hatt. He was preceded in death by his parents, and his sister Daryhl Spencer, and brothers Robert and Blayne.
For almost two years he courted the beautiful Linda Grace. She finally decided to marry him on November 19, 1959, in the Salt Lake City Temple. He considered this to be his finest accomplishment. They enjoyed 58 years together. Their union produced 3 children, Corinne (Allen) Starley, Nathan (Shirllee-deceased) Hardman, Jason (Jennifer) Hardman, 6 grandchildren, Jessica (Jacob) Allen, Andrew (Nikkita) Starley, Sierra Starley, Brianna Starley, Alexandria Hardman, and Christina Hardman, three great grandchildren, Remington and Gabriel Allen, and Oakley Starley. A fourth great grandchild, Marshall, is due in January 2018.
Wayne is survived by his siblings, Fern (Howard-deceased) Curtis, Ralph (Sharon-deceased) Hardman, Alta Mae (Greg) Radmall, Tony Hardman, brother-in-law Blake (Ann) Spencer.
Wayne joined the U.S. Navy in 1958. He became a Hospital Corpsman who rose up through the ranks to become a Senior Chief. After 20 years he retired and moved his family to Utah. Of his 20 years in military service he spent seven with the Marine Corp. where he wore their uniform and went everywhere they went, including Vietnam, where he flew battle field medical evacuations. When not flying he worked in a clinic at a nearby village. Before Vietnam he was stationed at the Marine Corp Air Station at Cherry Point, North Carolina. At the age of 24 he was chosen to be the 1st Branch President of the Morehead City, North Carolina Branch of the Church of Jesus Christ of Latter-day Saints. He organized and staffed it, and left it a top running branch. Today that branch is two wards, one in Morehead City and one in Havelock, North Carolina. He was there for less than 2 years when he left for Vietnam.
Wayne was known throughout his live for his service to others. He could repair, remake, or build almost anything out of wood. Shoveling snow, mowing lawns, repairing electrical and plumbing problems, or laying sheet-rock is when he was happiest. Even if all you wanted to do was complain about life he would listen. He was our rock. He touched so many lives by his willingness to serve and he was a great example to us all.
He was diagnosed with lung cancer at age 69 and was given six months to live. He received treatment from the Huntsman Cancer Institute and made life exciting for the next 8 years. His family will forever be indebted to Dr. Kenneth Grossman and our "Huntsman Family" for their excellent care. Also thanks to Mr. Jon Huntsman for allowing it. Wayne always said, "No matter where you go within the Huntsman Center you are surrounded by angels dedicated to serving you."
Funeral services will be Wednesday, December 13 at 11:00 a.m. – Cranberry Farms LDS
Ward Building 3155 N Garden Drive, Lehi Utah. Viewings will be Tuesday December 12 from 6-8 p.m. at Wing Mortuary 118 E Main St Lehi UT and one hour prior to the funeral service at the church.