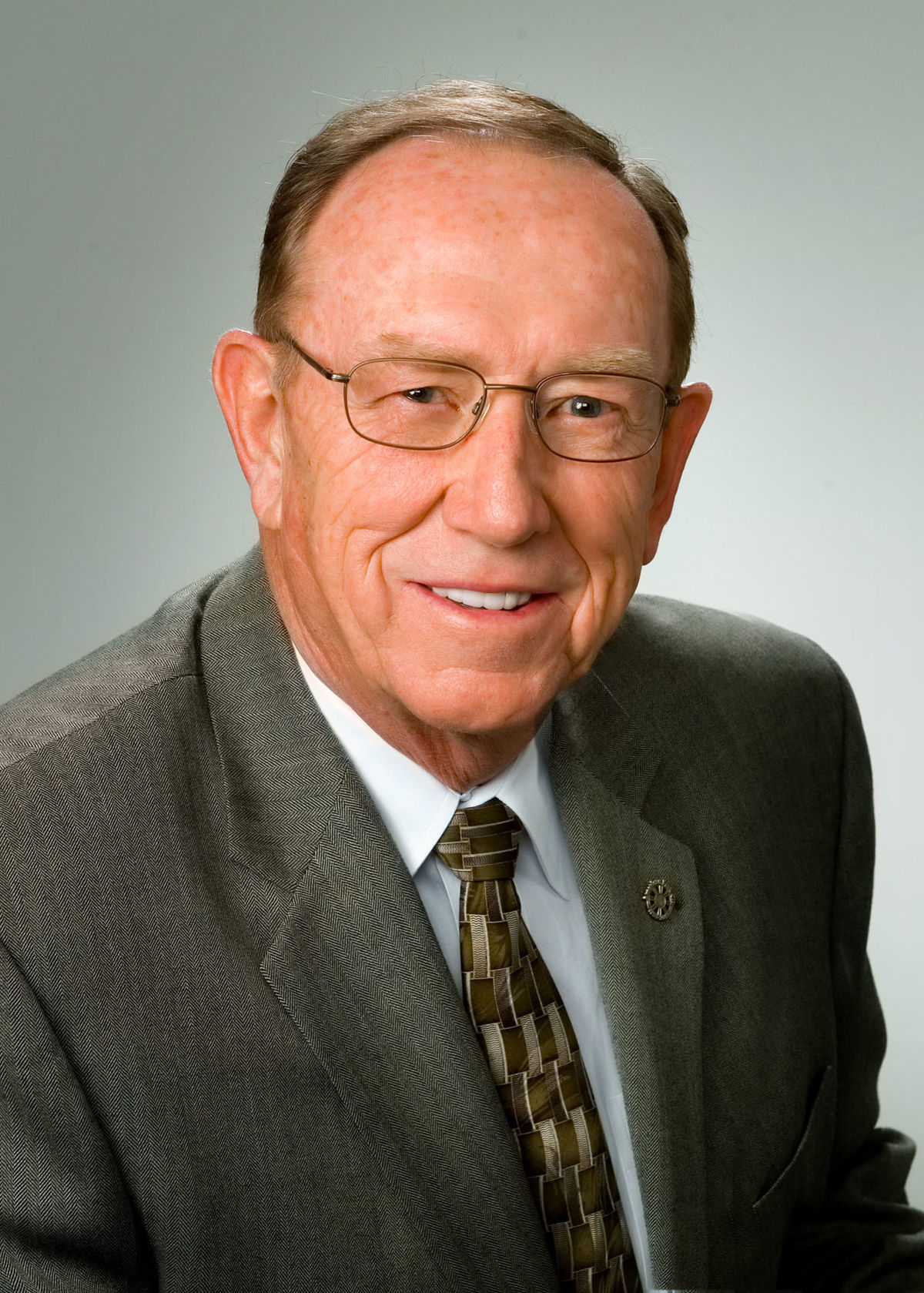 James H. (JH) Hadfield, a long-time resident of American Fork, Utah, died at age 76 on Tuesday, February 27, 2018, at his home surrounded by family after a two-year battle with cancer.
JH was born on April 23, 1941, in Lehi, Utah, to Horace J. and Reva M. Hadfield. He grew up in Lehi with his brother and three sisters and attended elementary and secondary schools in Lehi. He married Elaine Haws on October 6, 1965, in Lehi, Utah and they spent 52 years together raising their family in American Fork, Utah.
JH (Barney) distinguished himself over 35 years in the military as a caring and selfless leader and retired as a Colonel in the Utah National Guard. He continued to serve in the community as an engineer for American Fork City for 15 years after his service to the National Guard. He spent the last eight years serving the citizens of American Fork as their Mayor.
He also served on the Board of Directors at Snowbird's Iron Blossom Lodge and volunteered his time as the voice of the American Fork High School Marching Band. He enjoyed spending time with his family, working on his old cars in his barn, watching his children and grandchildren play ball and watching BYU football and basketball.
JH was a faithful member of The Church of Jesus Christ of Latter-day Saints and served in many callings throughout his life including Bishop and High Councilor. He loved Scouting and working with the youth and supported hundreds of young men in pursuit of their Eagle Scout Award.
He is survived by his wife, four children, 12 grandchildren and 1 great-grandchild.
A Viewing was held Sunday, March 4 from 6:30-8:30 pm, at the Hillcrest Stake Center. Funeral Services took place at the Stake Center on Monday, March 5th, at 1 p.m. with a Viewing prior from 11:30 a.m.-12:30 p.m. Interment in American Fork City Cemetery with Military Honors.