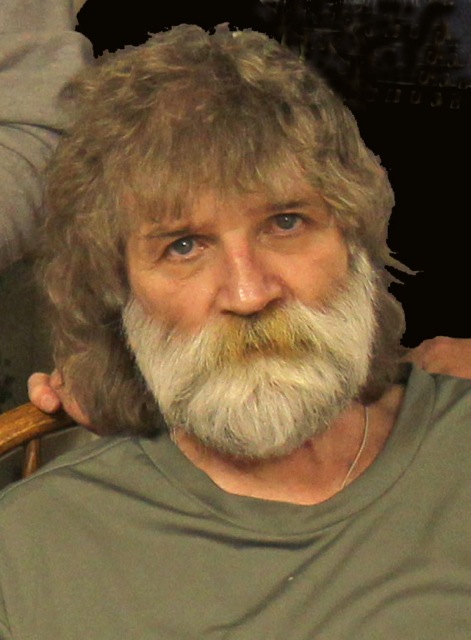 1953-2019
Kyle Lawrence Hutchings left this earth on April 3, 2019, at the age of 65. He was born in Lehi, Utah on July 30, 1953, to John Lamar and Madge Whimpey Hutchings. He was the fourth of nine children. He married Teri Knox and they had one son, Kyle Neubern. They were later divorced.
Despite his struggles with his physical body following a severe motorcycle accident in 1971, Kyle had a zest for life and a determination to do things his own way. He built a three-wheeled bike to continue to be able to ride. He thoroughly enjoyed building and rebuilding his bike to run better and faster. He became skilled in refinishing furniture and was able to operate his own business on Lehi Main Street. He had a special relationship with his mother until her passing in 2014. He was determined to remain independent and continually amazed his family with his ingenuity and ability to do just about anything he set his mind to do.
He is survived by one stepdaughter, Sherry Clukey Balloa and eight brothers and sisters: Lynnette (Paul) Ivory, Robyn Stanley, John (Elaine) Hutchings, Blair (Gayle) Hutchings, Joel (Marla) Hutchings, Brad (Lisa) Hutchings, Hayden (Gabriela) Hutchings, Suzanne (Steve) Moyles and many nieces and nephews. He is preceded in death by his parents, two brothers-in-law and his son, Kyle Neubern Hutchings.
Services were held on Monday, April 8th at Wing Mortuary. Interment, Lehi City Cemetery.