Gail Jeane Peterson Holbrook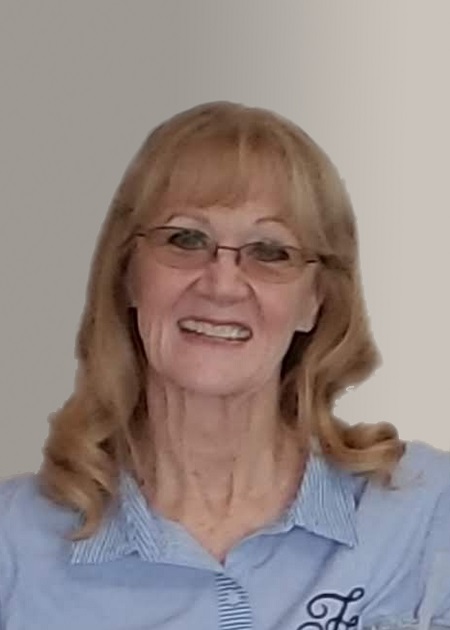 Gail Jeane Peterson Holbrook, beloved wife, mother, grandmother, sister, and friend, was called home by her Heavenly Father on April 17, 2019, surrounded by her family and loved ones. She was a woman of unwavering faith who constantly nourished others with her knowledge, testimony, service and love of the Savior.
Born to Billie Jeane Acord and Richard Anway in Hastings, Michigan on July 29, 1950, Gail grew up with her brother Kip and her sisters Toni and Mike in Lehi, Utah. After graduating from Lehi High School in 1968, she worked as a butcher at both Beals Meat Packing Plant and Vergal Meats. She also worked at Price Brothers Market in Lehi as a cashier, and at the Utah State Developmental Center. She was married and sealed to Stephen Garn Holbrook in the Salt Lake City Temple on January 30, 1970. They lived in Lehi and together raised eleven children.
Family meant everything to Gail. She dedicated her life to rearing and raising her children and later extended that same dedication to each of her grandkids, who endearingly nicknamed her "Honey". She embodied the holiday spirit and was central to all our family celebrations, and never forgot to bring themed gifts and treats for the grandkids. When she wasn't busy crafting, visiting her widowed friends, planning game nights for her sisters and daughters, or serving in the variety of church callings and positions she held, she enjoyed collecting antiques with her husband from across the states. She could often be spotted around town driving her favorite antique of all, a gift from Stephen, her 1955 Chevy Truck. But ultimately, what gave Gail the most joy and sense of purpose was serving her family, friends and anyone she came across.
Gail is survived by her husband Stephen Garn Holbrook, her children Dawnell (Christopher) Cook, Stephanie (Bradley) Beckstead, Sheryl (Dan) Hibbert, Brian (Samie) Holbrook, Sharon (Steve) Gamble, Kyle (Raquel) Holbrook, Krista (Miles) Woods, Jordan Holbrook, Whitney Holbrook, Alee Holbrook, Emily (Sean) Kim, her 39, soon to be 40 grandchildren, her father Richard (Gwen) Anway, and her siblings Kip (Opal) Peterson, Toni (Lewis) Harris, and Mike (Blake) Burch. She was preceded in death by her mother Billie Jeane Acord Peterson, and her granddaughter, Esther JoAnn Hibbert.
A viewing will be held on Friday, April 19, 2019, at The Church of Jesus Christ of Latter-day Saints chapel located at 481 East 300 North in Lehi, from 6:30-8:00 p.m.
A viewing will also be held on Saturday, April 20, 2019, from 9:00-10:30 a.m. at the same chapel. Funeral services will begin at 11:00 a.m. Interment at the Lehi City Cemetery.
In lieu of flowers, Gail would like you to contribute to your preferred cancer foundation.
We would like to extend a thank you to the family and friends who have carried our family through this difficult time.