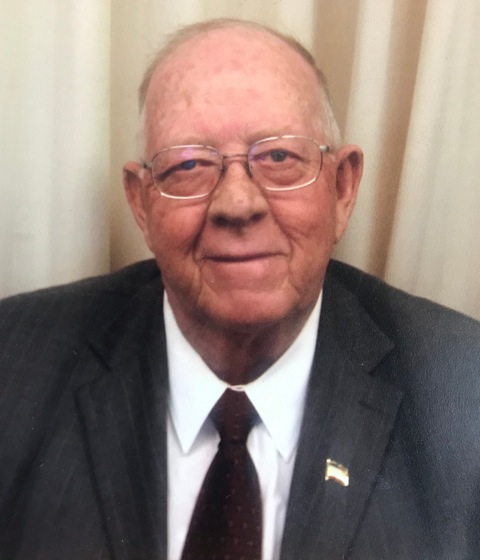 1940-2019
Joseph Ford passed away in his Lehi home surrounded by family April 27, 2019, of pancreatic cancer. He loved his family, God, and country with great passion. He won life. He married the most perfect woman on the planet and got to see his seven children grow up and have families of their own. They have found joy and success in life because of the values he lived and taught them:
Be true to your word
Leave everything and everyone a little better than you found them
Work hard, never quit, because there is no such thing as a free lunch
Use it up, fix it up, and wear it out
Joe was born August 16, 1940, to Joseph and Elvira Ford in Orem, Utah. He grew up working the eighty-acre family farm of mostly fruit trees with his dad and brothers. After he graduated from Orem High School in 1957, he worked for the Union Pacific railroad for eighteen years and then for Chevron Oil for 20 years—if you needed to know the molecular formula to turn crude oil into gas, he was your guy.
He joined the United States Army in 1959 and served his country forty-one years. He circumnavigated the globe many times over serving his country. He worked his way up in the military from an enlisted soldier to a full colonel. His leadership assignments included Alaska, South Korea, and NATO among others. When his duties took him away from home, his family was always in his thoughts. He delighted his children by doing things like popping over to the North Pole to send a quick postcard home. He retired from his military duties in 2000 having served with honor and life-long gratitude for all who serve their country.
He often said moving thousands of men was easier than getting his seven children out the door. Despite this challenge he loved taking his family camping—the Ford family reunion being the camping gold standard. Dressed in his overalls, just like his dad, he charmed all by playing his harmonica.
He ushered in his golden years rebuilding a 1946 Ford Super Deluxe from the floorboards up and serving an LDS mission in 2005 with Elaine in Palau. His daily routine started with a morning game of chase with Jackson, his dog, who he dearly loved.
Joe cheated death in 2012 when his aorta tore two inches. His family was grateful for the seven years his refusal to die gave them. He is survived by his wife of 59 years, Elaine Liston; his children: Joe, Ross, Ben, Dan, Carolyn, Susan, and Marie; 28 grandchildren and 22 great-grandchildren. Also survived by his sister, Shirley, and brothers, Jim and Bill. He was preceded in death by his sister, Jane, and parents, Joe and Elvira.
Funeral services will be held Friday, May 3, 2019, at 11 a.m. at the Lehi East Stake Center, 851 North 1200 East, Lehi, Utah with a viewing prior from 9:30-10:30 am. The Viewing for friends and family will be held Thursday, May 2, 2019, from 6-8 p.m. also at the Lehi East Stake Center, 851 North 1200 East, Lehi. Interment, Lehi City Cemetery.
"Love and loss are a package deal, there is not one without the other, and as hard as goodbye is, I will always take the deal." Joe's version of Ecclesiastics 3:1