Dangerous intersection leads Lehi dads to action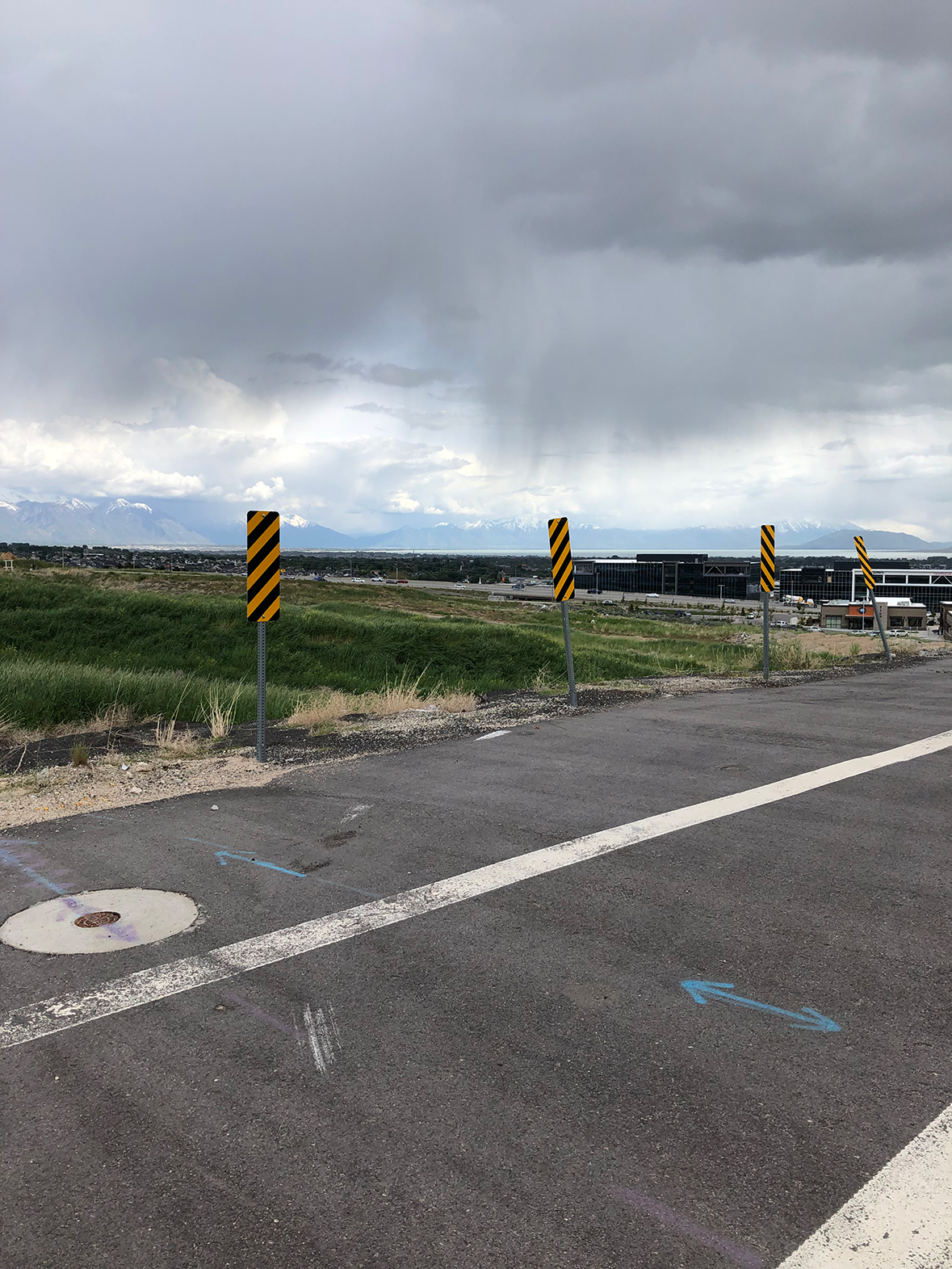 Jonathan Sherman and Michael Carrasco spoke to Lehi City Council members and Mayor Mark Johnson during the public input session of Lehi City Council meeting April 23, 2019. The families reported an incident occurring Saturday evening April 20, when Sherman's daughter, Molly, and Carrasco's son, Mitchell, were traveling on Traverse Mountain Boulevard behind Fire Station 23.
"The curving road is poorly lighted and marked. The intersection is unfinished and has no barriers preventing drivers, not familiar with area, from plunging 30-40 feet off an embankment as our two kids did," related Sherman. "Fortunately, they were not seriously injured, but they could have easily been maimed or killed."
In examining the area, the parents of the teenagers saw two sets of tire tracks that had also gone off the cliff. There were also two other sets of tire tracks with skid marks. "There are no signs or barriers in the area. This is a serious liability for the builder and the city," said Sherman. "I am only asking for reimbursement for car repairs and medical bills. I think it is astonishing that something more serious has not occurred."
"We want this problem solved!" added Carrasco. According to Mayor Mark Johnson, the developer will be completing the remaining road soon and barriers have been placed to prevent similar accidents. Lehi City is in compliance with requirements for the roads in the area.