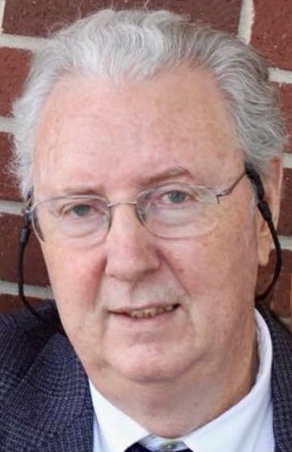 1943 – 2019
Wayne Elden Clark, Professor Emeritus of Entomology at Auburn University, passed away on June 20, 2019. Wayne was born on May 2, 1943, in Lehi, Utah, to Asa Elden Clark and Helen Mary Monson. He was raised in Lehi, graduating from Lehi High School in 1961.
He attended the College of Southern Utah for a year before serving a mission for the Church of Jesus Christ of Latter-day Saints from 1963 to 1965 in the Western Canadian Mission. After his mission, he resumed his studies at Brigham Young University, receiving a Bachelor's degree in 1968 and a Master's degree in 1970 in Zoology. In 1975, he earned a Ph.D. in Entomology from Texas A&M University. He did postdoctoral work at the Smithsonian Institution and the Library of Congress.
He married Glenora Jean Kemp on May 31, 1966, in the Cardston Alberta Temple. Blessed with four beautiful daughters, Wayne's family was his most precious priority. Wayne and Glenora were happily married for over 53 years. Thirty-five of those years were spent on the lovely plains of Auburn, Alabama, where Wayne was a professor of entomology at Auburn University. He traveled all over North and South America finding and researching various insects, specializing in weevils. He wrote numerous books and journal articles on the subject. He was always amazed and grateful that he could earn a living playing around with bugs, something he loved doing since his childhood.
A faithful member of his Church, he recently completed a service mission with his wife at the American Fork Employment Center. In the 1980s, he served as the Branch President of the Auburn Branch. He enjoyed many other callings. His favorite was probably teaching seminary.
In 2013, Wayne retired and moved back to Lehi. He took up an interest in family history, which expanded to include extensive research on early Lehi history. His research can be found at lehihistory.com under the Wayne E. Clark Collection. He was active in the Lehi Historical Society and the Lehi Chapter of the Sons of Utah Pioneers.
Wayne is survived by his loving wife Glenora; brother Kevin, Holiday, Utah; daughters Mary Miller (Cameron) Underhill, Vermont; Jenny Bergeron (Scott) Jericho, Vermont; Cathy Olds (Dan) Lehi; Judy Hunsaker (Dave) Lehi; and 14 grandchildren.
Funeral services will be held on Thursday, June 27, 2019, at 12 p.m. in the Lehi Sixth Ward Chapel, 220 W 200 S Lehi, Utah, with a viewing prior from 10-11:30 a.m. Interment Lehi City Cemetery. Online guest book at wingmortuary.com