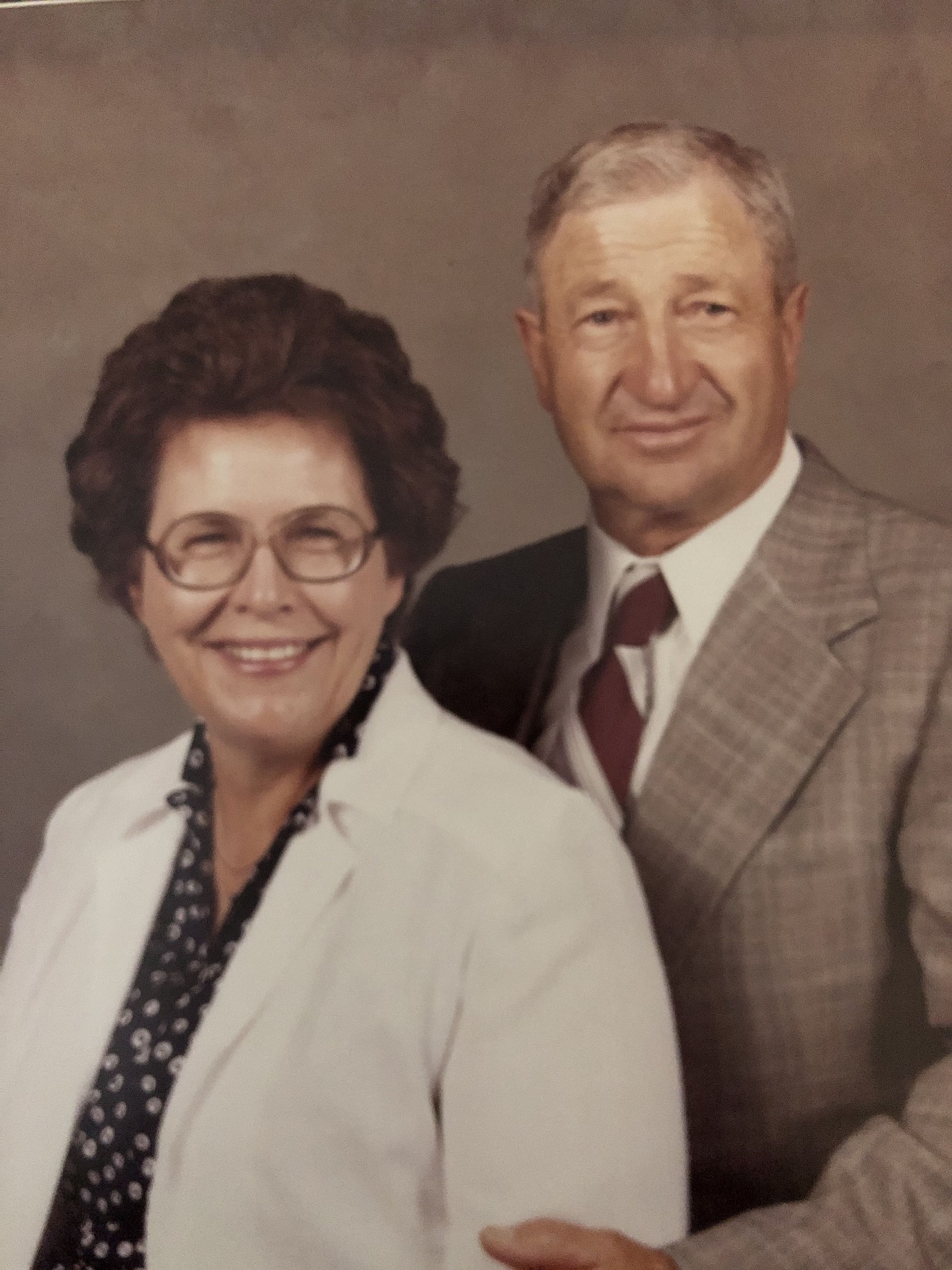 1923 –2019
Our beloved mother and grandmother, sister and friend, passed away on October 28, 2019, in Lehi, Utah. She was 95, 18 days short of her 96th birthday.
Vesta Twitchell Jacob was born November 15, 1923, in Escalante, Utah to Joshua Layette Twitchell and Annice Bea Snyder. She passed away on October 28, 2019, in Lehi, Utah. Her father passed away when she was only nine years old and the family moved to Salem, Utah.  Her ancestors arrived on the Mayflower. Vesta was considered a survivor, having lived through the Great Depression and World War II.
As a youth, Vesta loved to swim in the Salem pond. She played the viola while attending High School in Spanish Fork.
Vesta married John Norton Jacob on August 15, 1941, in the Logan, Utah Temple.  They were sheep ranchers and together they raised eight wonderful children. They served in the Provo Temple and a senior couple mission in Duluth, Minnesota.
She was an accomplished seamstress and sewed temple clothes for the Church of Jesus Christ of Latter-day Saints. She was very gifted in the arts and won many awards and ribbons as a china painter. The most valued trait she left to her posterity is that she loved the Lord and had a firm testimony of the Gospel of Jesus Christ.
She is survived by three daughters, Sherill Jacob, Margie Jacob, and O'leah Brown and three sons Jerry (Kaye), Charles (Lana), and John (Diane). She was preceded in death by her husband "Nort," a daughter Kathryn Jacob Jacobs (Johnny), and a son Leland Issac.
Funeral services will be held Saturday, November 2, at 11 a.m. in the American Fork 14th Ward, 396 N 1100 East, American Fork, where a viewing will be held prior to the services from 9:30 to 10:30 a.m. Interment, Provo City Cemetery.