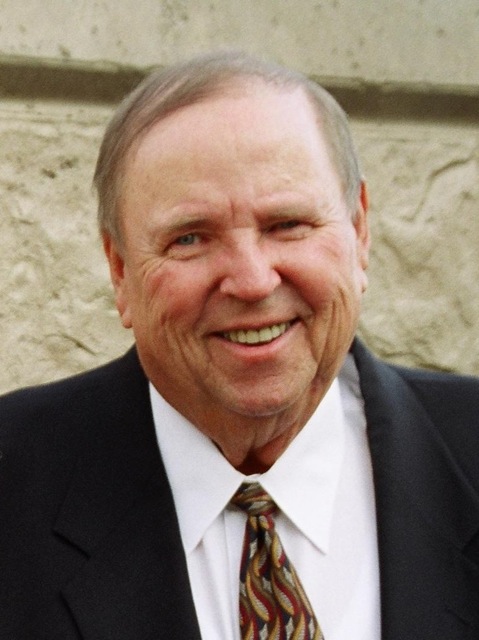 1937-2020
George Bryant Strasburg, a loving husband, father, and grandfather passed away at his home in Pleasant Grove, Utah, on Tuesday, March 24, 2020, of complications due to age. Bryant was born September 9, 1937, to George Taylor Strasburg and Laura Pauline Bryant Strasburg in Lehi, Utah. He spent his early years living with his family in Mercur, Utah, then when the family moved to Lehi, he attended school there and graduated from Lehi High School in 1955. He served an LDS mission to the Northwestern States and then attended BYU and Utah State, graduating in 1968.
Bryant was a hard worker, cutting grain with his uncles, selling cars for Tri-City Ford, working summers at Geneva, and pursuing his career as a Food Compliance Supervisor for the State of Utah Department of Agriculture for 33 years.
He married Ileen Ferkovich in 1970 in the Salt Lake LDS Temple and they are the parents of four children, Kimberly Strasburg of Cedar Hills, Utah, Robert (Ali) Strasburg of Genola, Utah, Rebecca (Eric) Hawker of Cedar Hills, and David Strasburg of Dallas, Texas. Bryant served in numerous callings in the Church: Quorum of the Seventies in the Lehi Stake, Bishop of the Lehi Second Ward 1972-1977, and on the High Council in the Lehi Stake. Bryant served an LDS Mission with Ileen to Cincinnati, Ohio 2006-2008, served at the Lindon Cannery, and served as a temple worker. He was a faithful home teacher and played the piano in numerous Church meetings. Bryant served in the Utah National Guard for nine years.
Bryant's hobbies included racing on the Bonneville Salt Flats, hunting, and fishing with his family and he was a small aircraft pilot.
He is survived by his wife, four children, and eight grandchildren. Due to COVID-19 restrictions, there will be a private graveside service. A public memorial will follow at a later date.
Burial will be in the Lehi City Cemetery, Lehi, Utah. Online comments are available at Wing Mortuary.