OPINION: Bill Murdock's quiet gift: The tire swing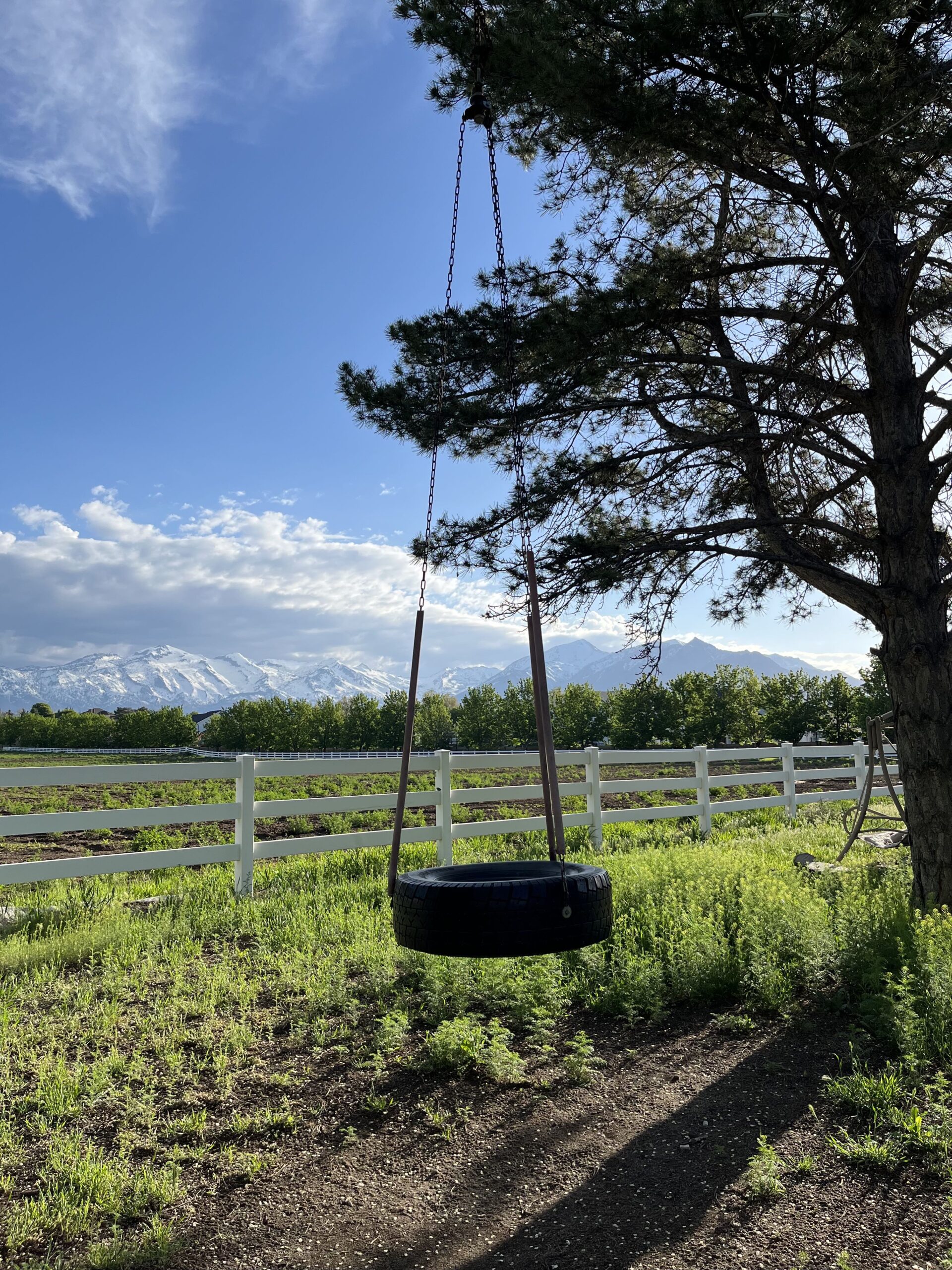 Over 15 years ago, 66- year-old Bill Murdock, a Vietnam veteran, moved in next door. Bill was a quiet neighbor, but from the minute we saw him, he was always building something in his yard. We came to know he had three children but no grandchildren.
One day, we noticed Bill working on something in his backyard. He secured two large metal cables to a large pine and ash tree. Then, Bill hung three large chains from the cable to which he attached a large tire. He wrapped the chain about four feet from the tire with a rubber hose. After watching the process for several days, we commented that his tire swing was a work of art. He shyly grinned and said it was for our grandkids.
It immediately became our grandkids' favorite place to play. The swing could hold up to three youngsters, and they would yell and scream with delight as when they were pushed high into the limbs of the trees. They would yell for us to come and send them for a "blast off." Even the most reluctant child would eventually find the swing a place to sit, gently swing and daydream. Bill often said, "Oh, it is beautiful," watching the kids enjoy his masterpiece.
As they grew older, I often found one of our grandkids quietly reclining on the beloved swing. It was his or her happy place.
Bill also noted that two of our granddaughters had small bunnies. They loved to bring the bunnies to our house and play with them in the backyard. Before we knew it, Bill had built a bunny hutch with a little awning to keep the critters dry in the rain. Bill was like that. He never said much. He just found a way to serve our family. He was an accomplished HVAC man who repaired furnaces, air conditioners and was a consultant on many projects. He never charged to help a family member with a problem. We insisted on paying, but all offers were refused. He was always helping his friends with other projects. He spent one whole summer in California building an apartment for a hiking buddy.
Bill passed away several weeks ago after losing his battle with agent orange, which caused lung damage. He was taken away in an ambulance, and we never saw him again. We have all grieved in quiet ways. We loved our friend and his kind and loving service. Sometimes the kids still congregate at the tire swing, and I can almost hear him say, "Oh, it is beautiful!"