OPINION: We should all be a little more like Carl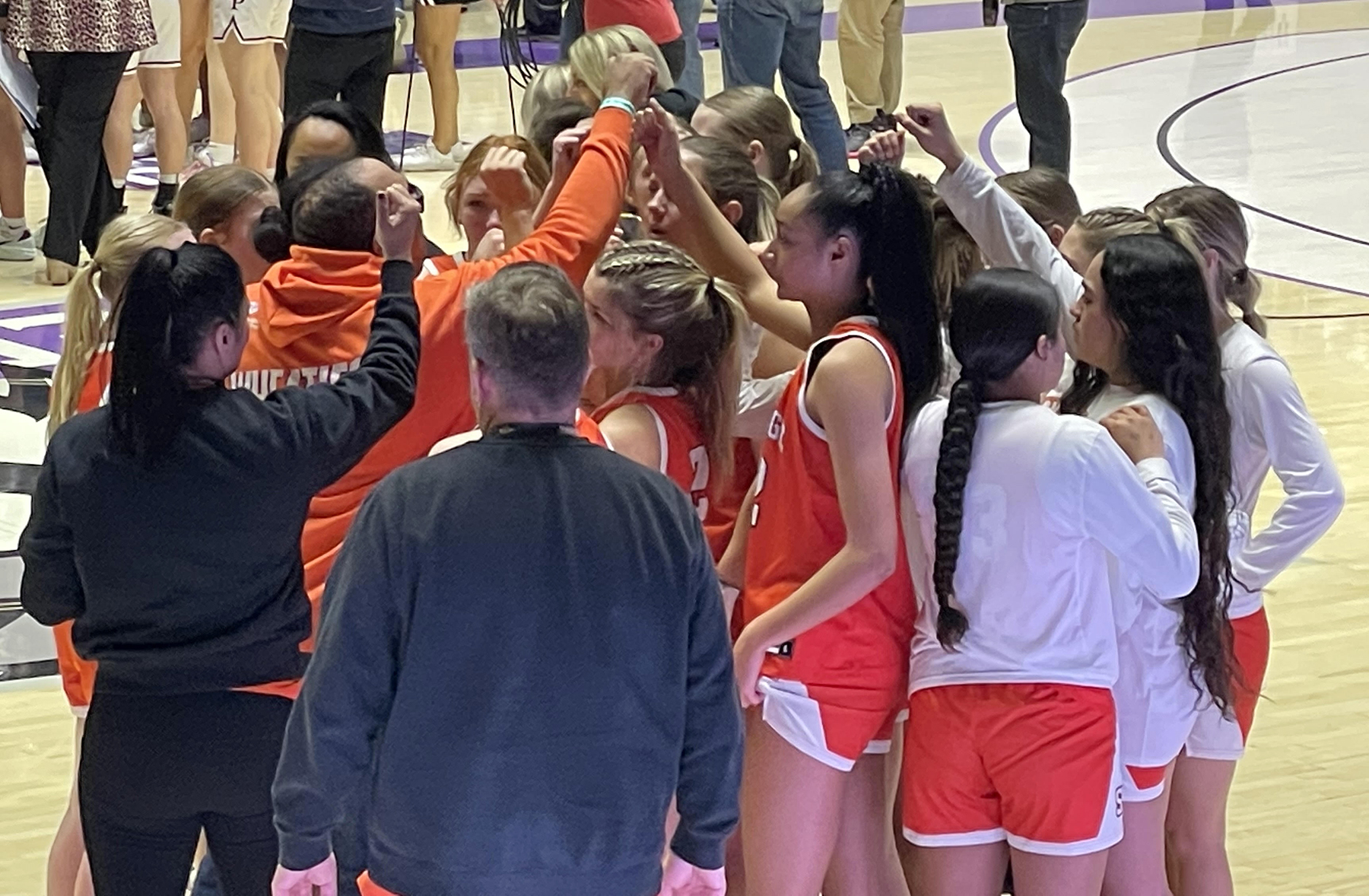 As I sat on press row covering one of the Skyridge girlsbasketball games at Weber State, the venue of this year's state tournament, a voice behind me in the crowd captured my attention.
The voice was male and it was loud, even in the midst of many voices in a section containing mostly parents and other adults, but that's not what sparked my curiosity. It's what the voice was saying that made it stand out.
I have to admit my ears are pretty tired and jaded after decades of listening to strident commentary by spectators at athletic events. I've often said that if I had a dollar for every time I've heard "Call it both ways" or "That's a foul," I could have retired comfortably years ago.
I never heard the voice I was listening to say either of those things, or anything at all about the officiating for that matter. I also never heard a derisive comment about an opposing player or team.
What I did hear was comments like this.
"Come on girls, you got this!"
After a turnover or other negative play: "Don't worry about that. Keep going!"
Or "Just do your best!" And so on.
When there was a break in the action, I looked around to see if I could spot the owner of the voice. It wasn't hard, because he was still yelling encouragement even during the time out.
Since he was dressed in school gear, I assumed he was a parent, made note of where he was sitting, and then turned back to my work.
At halftime, I got up and walked over to where he was. "You should teach a class for parents on how to behave at games," I said.
We continued to talk, and I was surprised to find out that not only was he not a Skyridge parent, but he also didn't even reside in Utah County. He billed himself as a "motivational coach" for the team. I asked him his name and wrote it down: Carl Sokia.
I allowed Coach Shaylee Nielsen some time to wind down from the season before approaching her about Sokia. She responded immediately, with enthusiasm. The accompanying article was inspired by what she told me.
Despite everything I've learned since then, my first conclusion about Sokia still stands. He really ought to teach a class to parents and other spectators on how to behave at games.
I'm sure his recommendations would include no barking at the refs. No disparaging remarks about the opposing team's players or coaches. No making excuses. Lots of encouraging comments for members of one's own team, even when they make mistakes.
It's a winning formula we could all profitably apply, even in venues way beyond the sports world.