OPINION: First big intra-city event an unqualified success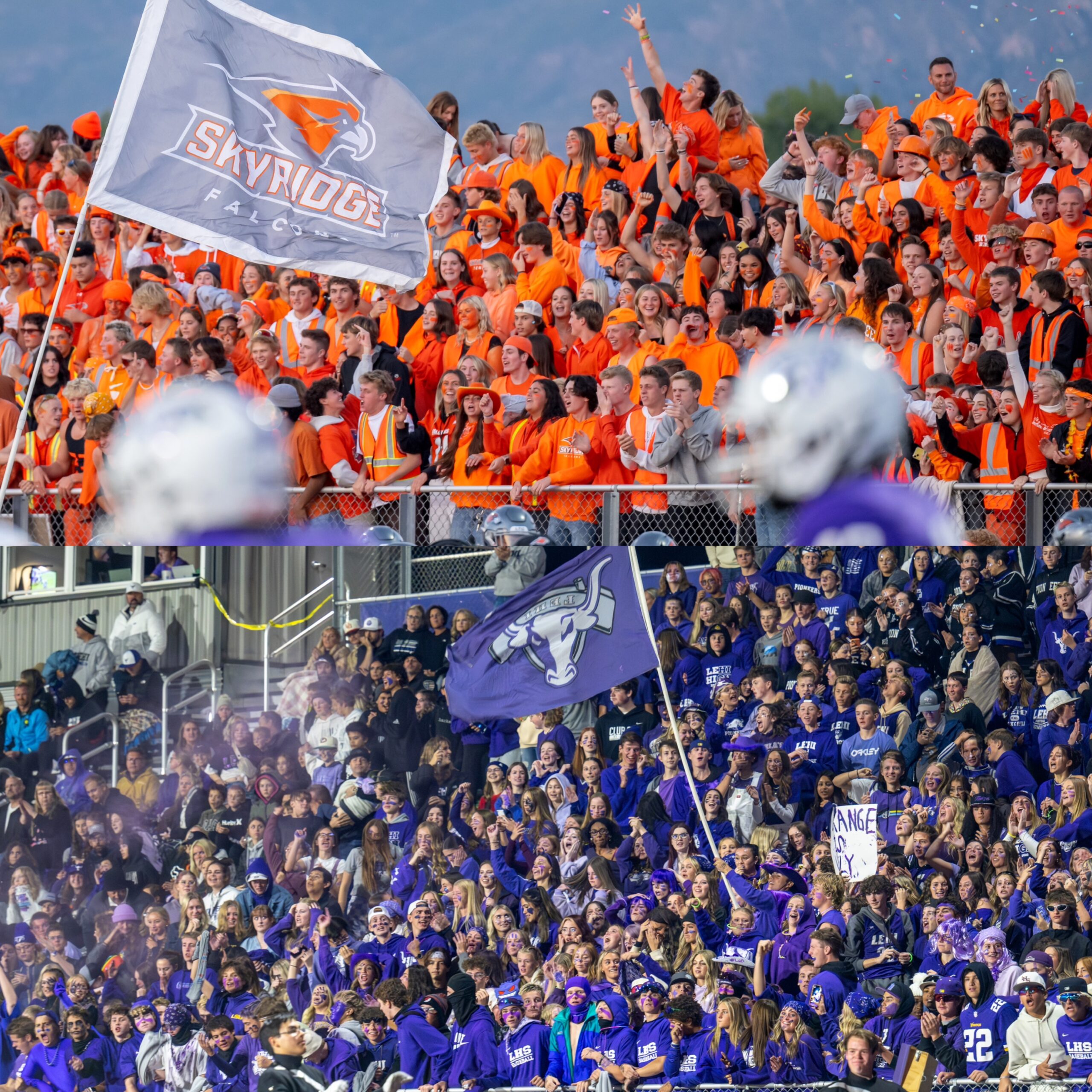 The first all-city region rivalry football game between Lehi and Skyridge high schools was played Sept. 22, and the event went off without a hitch.
The game itself wasn't quite the full-strength clash that everyone was looking forward to since there were star players missing from both squads. How you feel about the outcome would, of course, be influenced by which team you were rooting for.
However, the administrations of both schools and local law enforcement officials worked together to try to provide a fun and safe atmosphere for this much-anticipated contest. In my opinion, they succeeded.
More than 4,000 tickets were sold for the game and the standing-room-only attendance was estimated to be close to 5,000. Lehi added as much extra portable seating as they could find and the police department had a big presence throughout the evening and helped with the traffic as well.
"My first takeaway is that it was fun to see this game come to fruition," said Skyridge Athletic Director Jon Lehman. "It reflected the hard work and dedication of coaches and players on both teams. Lehi residents should be proud."
Lehi Athletic Director Quincy Lewis noted that the cheerleaders and drill teams worked together in welcoming fans to the game to try to get the night started off on a friendly footing.
"Second, I appreciate the hard work from the staff at Lehi High School to see it happen," Lehman said. "They brought in extra seats and had more security at the gates. It takes a lot of coordination and effort to make that happen and provide the safest possible environment.
"Third, I'm not sure people realize because maybe it's not super apparent all the time, but events like this are hard to put on and manage. We appreciate everyone's patience in working through the logistical challenges."
Lehman said the passion and excitement from kids and parents showed up throughout the week and reflected what it meant to people in the community, even those not directly involved with members of either team.
"When Friday came, everyone felt a buzz in the stadium," Lehman added. "Alema Harrington of the K-Jazz broadcast team said it was the most electric environment he's ever been a part of for high school football in the state of Utah.
"We know that brings challenges that come out in different ways. We appreciate constructive feedback from people and we'll continue to look for ways to improve," he said.
"There were many positives from the night and the incredible environment," Lehman said. "That's what we want for our high school events, a playoff feel. Overall, it was a really positive experience. This is the game we've been waiting for, acelebration of our home-grown talents."
Lewis agreed. "Both fan bases showed great positive support for their teams," he said. "We are very appreciative of our law enforcement partners who helped us manage the event. It was just a very positive night and a very competitive game."