Robert Scott (Toby) Adamson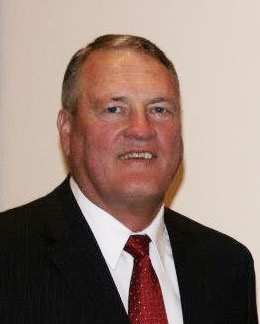 Robert Scott (Toby) Adamson, 71, passed away at home on Wednesday, January 26, 2017.
Toby was born in Salt Lake City, November 29, 1945, and is the son of Lee and Roberta (Cook) Adamson. He grew up in Lehi, the brother of Joe Adamson and Carla Shelton, and was a proud Lehi Pioneer. He enjoyed playing all sports and was a part of many championship teams as he grew up, making many lifelong friends along the way. He met his sweetheart, Ann Peterson, during his sophomore year at Lehi High and they have been together ever since. Toby is a graduate of Lehi High School and of Utah State University.
Toby and Ann were married September 30, 1967, and sealed in the Logan Temple. They welcomed five children into their family, four boys and a girl. They also have several "adopted" children that have been embraced as part of their family.
Toby began his professional career as a salesman for the Kendall Company and loved traveling and meeting new people. Toby served proudly in the Utah National Guard. He loved the Guard and the people he worked with, and earned many commendations and awards in his service. He ended his professional career as a Colonel with the assignment of Chief of Staff.
Toby loved hunting, fishing, and sports of all kinds, and talking to and getting to know anyone he met. There were no strangers to him. He was thrilled to make a waitress smile, a bag boy happy with a kind word and a tip, and shaking hands with a baby, child, or a grown up. His ability to get to know, love, and serve others was unequaled. He always had a kind word for those he knew and was charitable to those around him. He had a knack for storytelling and a memory for every detail. But his greatest joy was found in his family. Dad met mom early, and loved her for a lifetime. No matter the problem, they always loved each other as they worked through it. He took great pleasure in taking care of whatever she needed and in spending time with her. After he retired, they spent almost all their time together.
Toby was a one in a million dad, and as we grew, he took time daily to check in on and talk to his children. He was a grandpa beyond measure. He loved and cherished each of his grandchildren, and was adored in return. He hosted Sunday dinner for every available child and grandchild every week, and was thrilled to see and love them.
He is survived by his adoring wife Ann, children Andrew (Jana) Adamson, Toby (Susan) Adamson, Emily (Brandon) Turpin, Casey (Ashley) Adamson, Bo (Jessica) Adamson, Johnny Oh; brother Joe (Penny) Adamson, sister Carla (Richard) Shelton, and 17 grandchildren and many nieces and nephews.
Funeral Services were held Monday, January 30, 2017. Online guest book at wingmortuary.com.