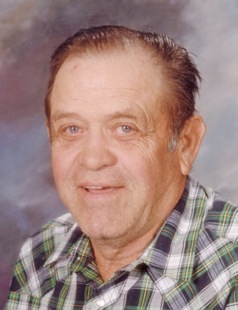 Gerald Lee Mann passed away in his home, surrounded by family, on February 3, 2017. Jerry was born to William R. Mann and Thelma Carter Mann on February 23, 1938 in Provo, Utah.
Jerry served in the Navy, and met his sweetheart, Wilma Harris, while he was home on leave. They were married on October 7, 1957 and were later sealed in the Manti Temple. They were blessed with three children, nine grandchildren, and many great-grandchildren.
Jerry had many interests and passions. He loved the outdoors and was an avid hunter and camper. He was a member of the Roughout Riding Club, the Cowboy Single Action Shooting Society, and the TNT Mountain Man Club. Jerry served as a scout leader for years, a calling that enabled him to share his talents and strong character with many. Jerry was always eager to learn something new. He could sew, enjoyed photography, was a gifted storyteller, and was a talented Dutch oven cook. One of Jerry's favorite things was going for a "Sunday drive" any day of the week to visit family, look for deer, or get a hamburger.
Jerry is survived by his wife Wilma, and his children, Kevin Lee (Leanora), David Jerry (Kaylene), and Deanna (Mitch), as well as by a brother (Danny Mann), and sister (Emma Dennis). He was preceded in death by his parents and his siblings, Orland, Bill, Ron, Dean, Jay, Jeaniece, and Ellen.
A viewing will be held on Friday, February 10th, 6-8 p.m.at Wing Mortuary, 118 East Main, in Lehi, and on Saturday morning one hour prior to the service at the LDS Church. Funeral services will be held Saturday, February 11th at 11am at the LDS Church located at 880 N. 700 E. Lehi. Interment, Lehi City Cemetery. Online guest book at wingmortuary.com.