Local softball team wins tourney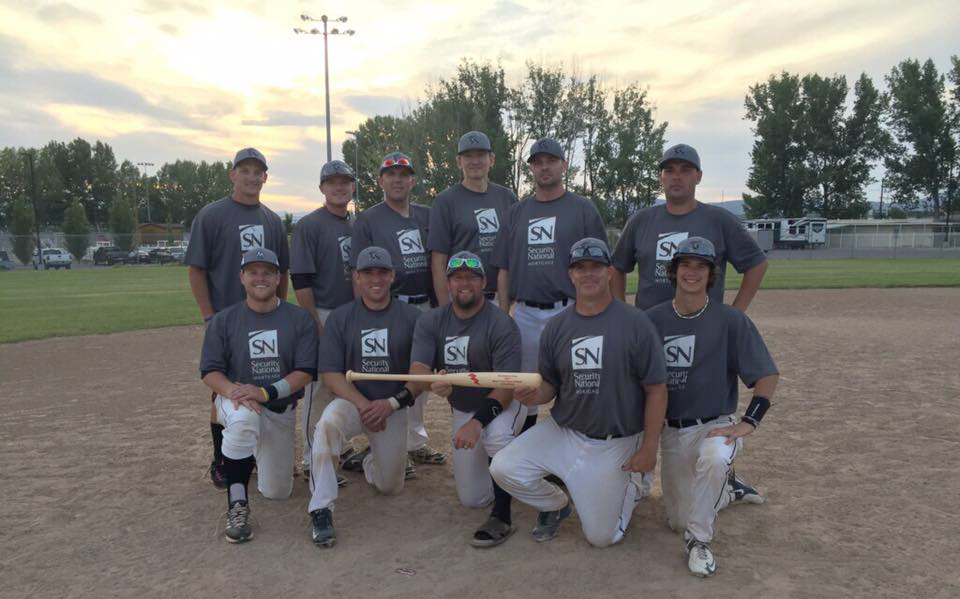 The greatest game that no one knows about–men's fast pitch softball–has been around for years, but with the growing popularity of slow-pitch softball, men's fast pitch softball has declined in recent years. That didn't hinder some great teams from participating in the Strawberry Days Men's Fast Pitch Tournament in Pleasant Grove this past weekend.
The Strawberry Days Tourney is one of the longest running tournaments in the nation, with its roots going back to the 50's. Teams come from all over the U.S. to battle it out and compete for the chance to win the title. When the dust settled however, it was two local teams, Security National and Page Brake, both from the Salt Lake area, battling it out for the championship.
Security National had to come through the loser's bracket, playing a total of five games on Saturday, beating Page Brake twice to win it all. Security National's team included Matt Ratliff, who is currently on the USA National team, Gin Barnes, a three time All- American, and Ricky Manzanares, who has a national championship to his credit, doing the pitching. Page Brake competes at the highest national levels every year. In 2015, Page Brake won a birth to the ISC world tourney in Indiana where they played the best teams from around the globe and finished in the top 15, an accomplishment by any standard. Most of the Players for Security National live right here in Lehi, giving the home town something to be proud of.