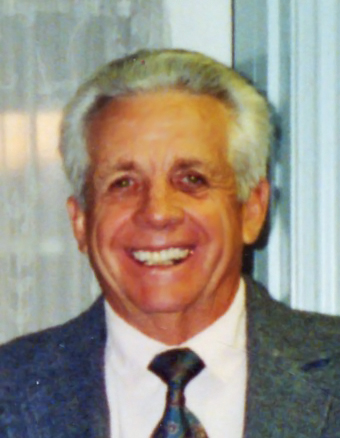 Glen "Poppie" Lafayette Parker, 84, died Monday, June 19, 2017 at his home in Lehi after a brief illness. Born and raised in Eureka, he was the youngest son of Frank and Jessie Fox Parker.
He leaves behind his wife of 53 years, Elizabeth "Betty" Baldwin Parker; his daughters, Glenna Proctor, and Amy (Dirk) Jensen; his sons Greg of Lehi and Jeff (Holly) of American Fork; grandchildren, Cole, Jake, Jordan, Parker, Nik, Allie, Mia, Leah, and Sara; brother Lee (Janice), Cedar City and his much-loved nieces and nephews as well as other friends and family.
In his early years, Glen enjoyed working on their farm with his brothers and sisters. After graduating from Tintic High School in 1949, he served in the United States Army and was stationed in Korea during WWII. Thanks to his experience helping with his grandparents' grocery store, he was posted in the PX where he developed his passion for wheeling and dealing.
After returning from the war, Glen briefly worked for the railroad before graduating from Stevens-Henager College. He found his calling as a heavy equipment operator and was a member of the Operating Engineers (Local 3).
After retiring, Glen maintained his interest for heavy equipment and could often be found at his property on State Street working on his latest project.
Glen was happiest when spending time with his wife and family.
He is preceded in death by his parents; his brothers: Ralph, Ron, and Stan; and his sisters: Marie and Donna.
There will be viewings at Wing Mortuary, 118 East Main, Lehi, on Thursday, June 2, 7:30-9:00 p.m. and the following day at 10 a.m. prior to the funeral at 11 a.m. Interment, American Fork Cemetery. Online guest book at WingMortuary.com.