Geraldine Ann Hitchcock Brems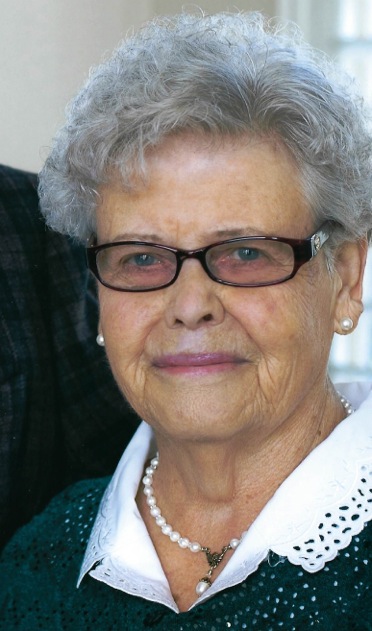 Our sweet wife, mother, grandmother and great-grandmother passed away July 3, 2017 in Lehi, Utah. "Jeri" was born in Lehi on August 17, 1930, to Franklin Deloss and Rachel Ann Thomas Hitchcock, the youngest of 12 children. Life was challenging for her large family during the Great Depression years, but Jeri was blessed by the love and support of her parents and older brothers and sisters. From her earliest years she gained appreciation for all she had and throughout her life considered her family as her most cherished possession.
She was educated in Lehi schools graduating from Lehi High School in 1948. She lost her parents at an early age, her father at age 4 and mother at 17. Jeri was close to all her siblings, but particularly her older sisters who helped raise her after her mother's death.
She married her high school sweetheart, Dee Orlo Brems on May 20, 1949 in the Salt Lake Temple. They were blessed with six children: David (Johna) Brems, Leslie (Ken) Christofferson, Rob (Laurie) Brems, Kevin Deloss (stillborn), Michael (Tamie) Brems and Lisa (Scott) Birch. She is survived by her husband of 68 years, 5 children, 16 grandchildren and 29 great-grandchildren. Jeri loved each one dearly, provided never-ending encouragement and took great pride in their accomplishments. Her family is blessed by her firm testimony that families are eternal.
Life-long residents of Lehi, Jeri and Orlo spent the winter months of their retirement years in St. George, Utah where they made many new friends. They enjoyed being together and loved the desert treks and community activities with their "snowbird" friends and neighbors. Jeri was a faithful member of the Church of Jesus Christ of Latter-day Saints serving in many assignments and callings. She was a wonderful example of service to others, spending her life serving family, neighbors, church and the community.
Funeral services were held on Saturday, July 8th. The family thanks all who assisted during the years of Jeri's health challenges. Your visits, phone calls, texts and other kindnesses brightened her life more than you know. We also wish to thank our dad for providing such tender care for our mom in the home that she loved. Online guest book at wingmortuary.com.