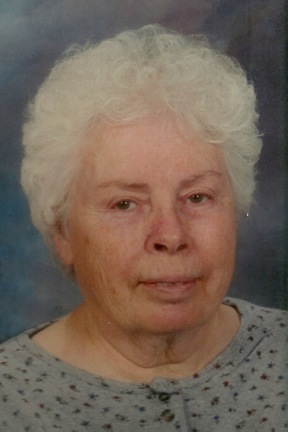 Dora Ferre Ashby passed away on July 12, 2017, after a nine-year battle with dementia. She was born June 27, 1926, in Vineyard, Utah to Noal and Caddie Pace Derre. She was the 5th of 12 children. Dora was raised on a 20-acre farm, with animals, vegetables, and fruit trees, where she was taught the value and benefits of hard work. She attended school in the Vineyard/Orem area.
She met the love of her life in early 1947 and was married later that year on September 24th. Later in 1962, the couple was sealed in the Logan Temple. They had four children, with whom she shared the many lessons she learned earlier on in life.
She had many talents which she took joy in sharing with others. She loved drawing, making pictures and stories for the libraries in every ward she resided. She also loved sewing, cooking, and canning. She always had an invitation for all to join in during the canning season and was happy to share the harvest.
Dora and Edward had many church callings, in the Provo Tabernacle, doing tours, the Provo Temple, Mount Timpanogos temple and would always volunteer at the Lindon cannery.
Dora is survived by her children, David, Linda, Elias and Dianna, 25 grandchildren, 51 great grandchildren, one great great grandchild and one on the way. Also survived by her sisters Ruth, Hazel, Valeen, Marie, brother Lawrence, sisters-in-law Maretta and Lavetta. She is preceded in death by her husband Edward, parents, two brothers, four sisters and two great grandsons.
A viewing will be held July 21, 2017, from 6 – 8 p.m. at Wing Mortuary, 118 east main street, Lehi, Utah. The funeral service will be July 22, 2017 at the Lehi East Stake Center, 851 North 1200 East in Lehi. at 11:00 a.m. with a viewing from 10 to 11 a.m. Internment: Lehi City Cemetery.