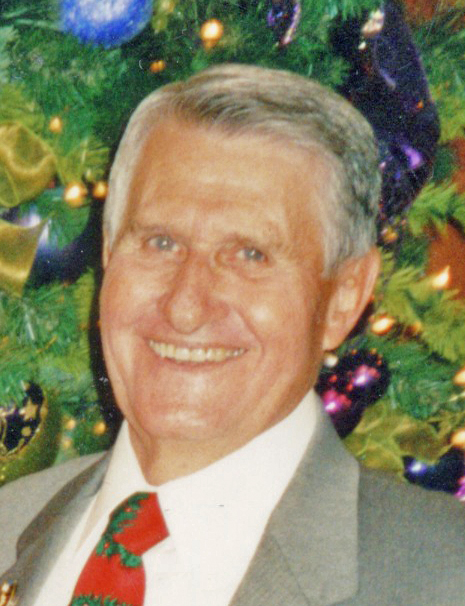 Neil Carson passed away on Friday, July 14, 2017 from causes incident to age. Neil was born on March 29th 1933 in Lehi, Utah to James A. Carson and Murrel Cook. He was the youngest of seven children. He married JaLaine Webb on June 9, 1952, in the Salt Lake Temple and was sealed by Elder Harold B. Lee.
Neil started his married life by working for his father-in-law on the farm, but eventually went to work for Hercules Inc. He was an area supervisor for 30 years until he retired in 1988.
He was an avid outdoorsman. He enjoyed four wheelers and snowmobiles. He hunted deer every year until two years ago when it became too hard for him to get around. His first loves however, were his horses and dogs. His two favorite horses were Gracie and LT, a stud he had, and he never went anywhere without his two little Australian Shepherds, Whoopi, and Boozer.
He was an active member of the Church of Jesus Christ of Latter-day Saints and served in many capacities. He was first counselor in the Fairfield Branch when he was 16. He was Elders Quorum President, taught Sunday school, and in Young Men's Presidency, and served as Bishop where he was known as "The youth bishop," because he loved working with the youth. He and JaLaine served missions at the MTC, Temple Square, and the Conference Center.
He is survived by his wife of 65 years; four daughters, Joan (Jerry) Morehouse, Jill (Gerry) West, JaNeil (Wade) Gause, Holly Jean (Lane) Broadhead; 15 grandchildren; and 26 great grandchildren. He was preceded in death by his parents; brothers Herbert and Harry; Sisters Nora, Ada, Verna, and Ruby; and one great granddaughter Oaklyn Broadhead.
Funeral services will be held Saturday, July 22, 2017 at 11:00 a.m. in the Lehi 39th Ward Chapel, 300 West State Street. Family and friends may call Friday evening, 6-8p.m. at the church and one hour prior to the service. Interment, Lehi City Cemetery. Online guest book at wingmortuary.com.