Lehi Free Press and Lehi Area Chamber of Commerce to host candidate debate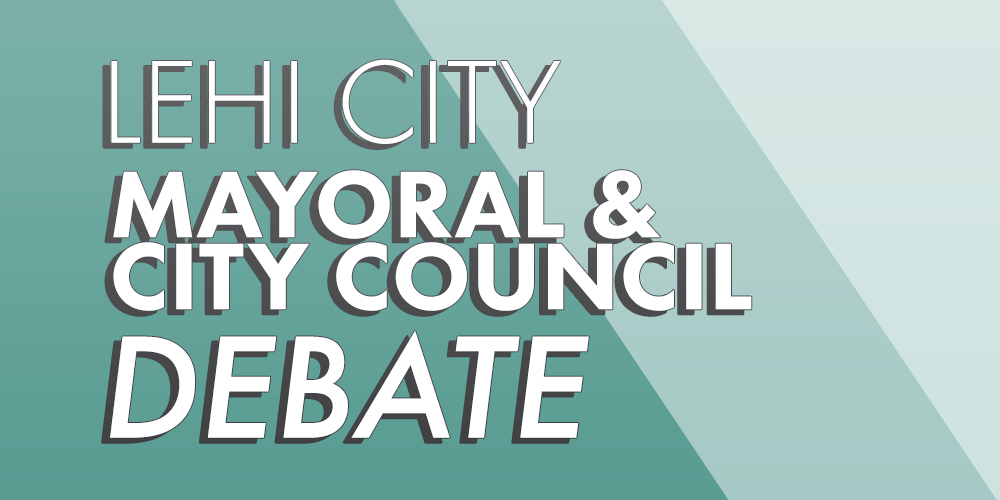 All Lehi residents are invited to witness a candidate debate on Thursday, July 27 at 6:30 PM at Lehi High School. Attendance is free. There are five men running for Mayor, including incumbent Bert Wilson, who will complete his second four-year term in January. There are five men running for City Council, including incumbents Chris Condie and Paul Hancock.
Lehi voters are encouraged to attend the debate and may submit potential debate questions via email to lfpfrancom@gmail.com or bring their questions for the candidates to the Lehi Free Press offices at 29 N. 100 W. in Lehi.  The debate hosts will be Lehi legislators Jake Anderegg, Cory Maloy, and Kay Christofferson.
Utah County will administer the primary election through a mail-in ballot, which will be mailed to all registered Lehi voters on June 25. Lehi voters will narrow the field to two candidates who will run in the general election for Mayor, and four candidates to run for two City Council seats.
The four candidates running against Wilson are; Cody Black, a local business owner and police officer, R. Curtis Payne, an entrepreneur and assisted living facility owner, Mark I. Johnson, former Lehi City Council member (12 years) and land design and engineering firm owner, and Nolan Johnson, a veteran, sculptor, and artist.
Candidates who are running for City Council are Hancock, Condie, Bailey Holmes, Steven Sabey, and Sean Williams.