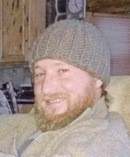 On Saturday, September 30, 2017, Gregory Jed Workman, age 34, joined his little brother, Josh, in heaven. These two brothers shared a special bond in this life that will carry on forever.
Jed was born December 27, 1982 at American Fork Hospital to loving parents, Gregory Jack Workman and Jamie Barnes Schleich. The little family made wonderful memories together, camping, hunting, and fishing. At a very early age, Jed could even bait his own hook and learned to tie flies with Gramps! He was an avid fisherman who never missed an invitation to catch the big one!
This love of the outdoors and nature carried on throughout his life. Jed and Josh spent countless hours exploring the hills and canyons around their home. Jed's favorite memories include all the time spent with Josh, Grams, Gramps, and cousins, Nick, Jeremy, and Jessica.
Jed attended schools in Highland and graduated from Lone Peak High in 2001. He went on to become a refrigeration tech, working in the family business along with his Dad, Josh, and his Uncles.
Jed was blessed with a very sweet, compassionate and loving nature. Everyone who met him loved him and considered him a friend, and his hugs were unforgettable! Jed was grateful for life's simple pleasures and found the good in everyone. We will miss the beautiful light in his eyes, his great hugs, his tender heart and his unconditional love for all. Jed will also be missed by faithful companion, Koda. They were inseparable.
On Saturday afternoon, heaven gained another angel who will be missed be everyone who knew him.
Jed is survived by his parents, Gregory Jack Workman and Jamie Barnes Schleich (David), his Grandparents, Gary and Anita Barnes, and Sharon Workman. Preceded in death by his brother, Josh. The family is overwhelmed by the outpouring of love and concern from Jed's many friends and acquaintances who have reached out.
Funeral services will be held Thursday, October 5th at 11:00 a.m.at the LDS Chapel located at 2178 North 1200 East, Lehi. There will be a viewing on Thursday, from 9:30-10:30 AM prior to the service at the same location. Interment, Lehi City Cemetery. Online guest book at wingmortuary.com.