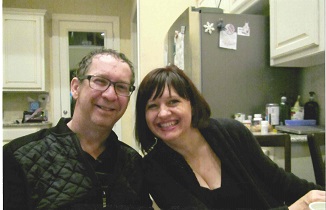 Gordon Dean Turner
1967-2018
Gordon Dean Turner was born May 27, 1967. He is the youngest of four sons born to Carl & Genna Turner, longtime residents of Lehi. He passed away April 26, 2018 after three years of battling cancer. Gordon graduated from Lehi High School and married his high school sweetheart, Audra Morris on January 6, 1998. They were blessed with three children. He graduated from BYU and Paul Mitchell Hair School. He taught at Paul Mitchell in Provo and Dallas and was a National Educator of the John Paul Mitchell Systems.
Gordon always had a great sense of humor and was very loving and happy even through his struggles. Gordon's father Carl passed away in 2015 but he is survived by his mother Glenna, wife Audra, son Tayson (Savannah), son Gehrig, daughter, Veronica, and his brothers Robert, Neil (Anena), Gene (Leslie) and lots of family on the Turner and Morris side who will love and miss him.
A short graveside service will be held in Gordon's honor Friday June 22, 2018 at 10:00 a.m. at the Lehi Cemetery, 1525 N. 600 E. in Lehi, with bowling, games, eating and visiting at Jack & Jill's Bowling Lanes in Lehi immediately following as requested by Gordon.