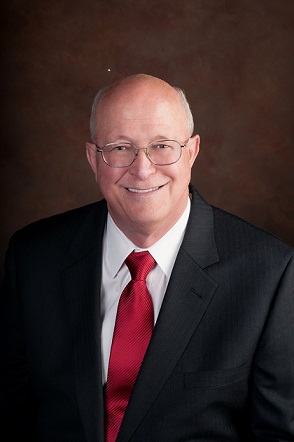 James Richard Baird
1948-2018
James Richard Baird returned to our Heavenly Father on August 28, 2018, surrounded by his loving family. He was born April 8, 1948, in Provo UT to William N. and Joy A. Phillips Baird, the first of their nine children. He spent his early years in Billings MT and Provo UT, then moved with his family to Cedar City UT. Here he met his high school sweetheart and future bride, Elma Matheson. They were married in the St. George Temple, September 12, 1969, after he completed a two-year mission for the Church of Jesus Christ of Latter-day Saints in the Florida Mission.
Jim received his Bachelor of Science degree in Civil Engineering from BYU. He was a Professional Civil Engineer and a Licensed Land Surveyor. He was employed by several private engineering firms and completed the last 20 years of his career as an engineer for UDOT.
Jim loved his family and served them faithfully his entire life, teaching them the character traits of hard work, dependability, self-reliance, and love. He will be sorely missed.
Jim had a strong testimony of the Lord, Jesus Christ and served Him faithfully in the Church of Jesus Christ of Latter-day Saints in many positions of trust. One of his favorite callings was teaching Primary. He was an avid Boy Scouter and was instrumental in building the program in the Lehi District. When asked which he liked better, Young Women's camp or Scout camp, with a twinkle in his eye, he replied, "Young Women's camp, they have better food."
Jim's quick wit endeared him to family and friends. His jokes and stories were always appropriate to the occasion and prompted a laugh and lightened a tense moment.
Jim loved studying his scriptures, a good Louis L'Amour story, gardening and building new places to plant things in the yard.
He will be missed by his family, Scott Richard (Tamra), Gregory James (Marsha), Robin (Brian Simmons) and Lisa (Matthew Zundel), his 20 grandchildren and one great granddaughter.
A viewing will be held Monday, September 3, 2018 in the Lehi Cedar Hollow 2nd Ward Chapel, 2178 N. 1200 E., from 6-8 p.m. and Tuesday morning, September 4, 2018 from 9:30-10:30 a.m., prior to the funeral services at 11 a.m. Interment will be in the Lehi City Cemetery.
Online condolences may be sent to the family at www.warenski.com.