Live Nativity, 'A Babe is Born," created at rodeo grounds, to open on December 2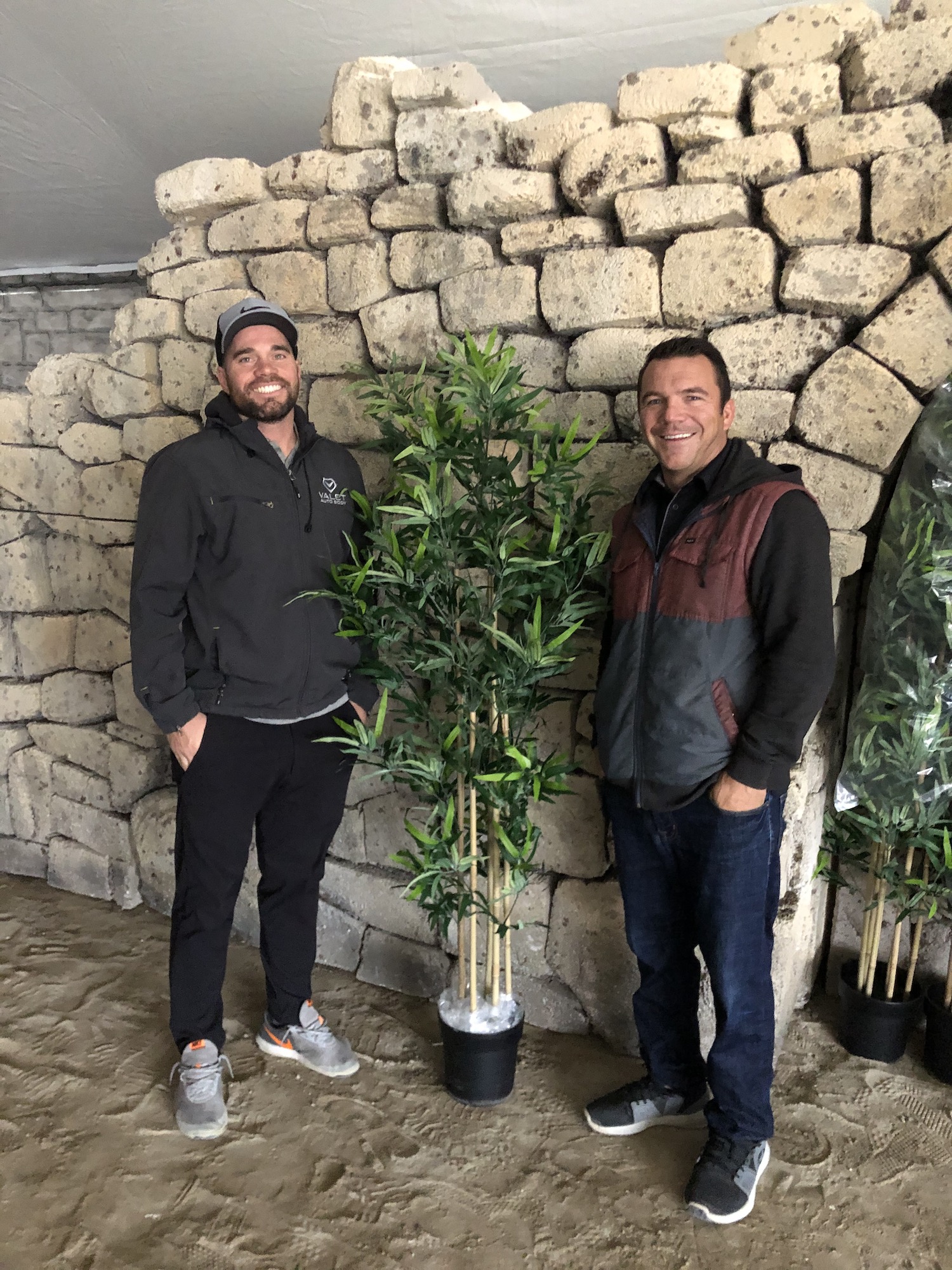 Two Lehi men, Matt Flake and Joe Coccimiglio, have decided to do something big this holiday season to help people celebrate the Christmas season and to support refugee families. The men have created a new presentation and live nativity called 'A Babe is Born' at the Lehi Rodeo grounds located at 150 N. 500 West in Lehi. The nativity will be held each night December 2-14.
The two men have been thinking about doing a live nativity for a few years and this year they organized their nonprofit group and began working on the event. The building of the interactive nativity is now in full swing at the rodeo grounds. "We have been involved with other sub-for-Santa projects in the past, but we are really thrilled to create a live nativity to help raise money and to support refugees in Utah and Salt Lake County," said Coccimiglio.
"There will be live animals and interactive activities for kids as they walk through the 'town of Bethlehem' on the way to the manger," said Coccimiglio. "We have been working with an interior designer, Megan Chytraus, to get make sure the decor, furnishing and scenes are as authentic as possible. The sets and building structures are being built by professionals who build movie sets, according to Flake. "We are so happy that they look so real," said Coccimiglio. Cold or snowy weather should not be a problem because the event is being held in two giant 40-foot by 100-foot heated tents.
"We will have 75 to 100 volunteers and refugees working at the event as actors and guides each night and we hope to have 5,000 people a night come through the live nativity," said Flake. Tickets will be sold for a specific time in half hour intervals starting at 6 p.m.
"We have a lofty goal," said Coccimiglio, director of the event. "We want to bless as many refugee families as possible while helping all those who attend feel the true spirit of Christmas and remember our Lord and Savior, Jesus Christ. For every ticket sold, we will purchase a meal for a local refugee."
"We thought creating a live nativity was a great way to serve others and help refugees who don't have much," said Flake. "Friends, family, businesses, and neighbors have jumped in and have helped us get the project off the ground."
In addition to providing meals for refugees, 'A Babe is Born' is also employing members of the refugee community as the cast of the nativity. "We feel this will be a wonderful opportunity for those who attend to meet their newest neighbors," said Joe Coccimiglio.
In addition to the ticket, attendees are asked to pay a "tax" as they enter the rodeo grounds. "We are asking all those who come to the nativity to pay a 'tax' by donating something that could benefit our refugee friends and neighbors. Donations could include coats, gloves, hats, canned goods, and more," said Flake. "The 'tax' is just another way for us to help refugees and help attendees feel the true spirit of Christmas."
'A Babe is Born' recommends attendees dress appropriately as the nativity will be held in a large tent at the rodeo grounds. People of all ages are encouraged to attend, and children in strollers are welcome. Donuts and hot chocolate will be served as attendees leave the nativity.
The event will be held Monday, Wednesday, Friday and Saturday evenings from 6-9 p.m. Tickets start at $8 per person and can be purchased at www.ababeisborn.org Tickets are for a specific date and time (every half hour) to ensure the event flows smoothly and to ensure the best experience for attendees. Those interested in volunteering or becoming an actor at the nativity may find information at the above website.