Discussion on Mayor salary brings heated discussion among council members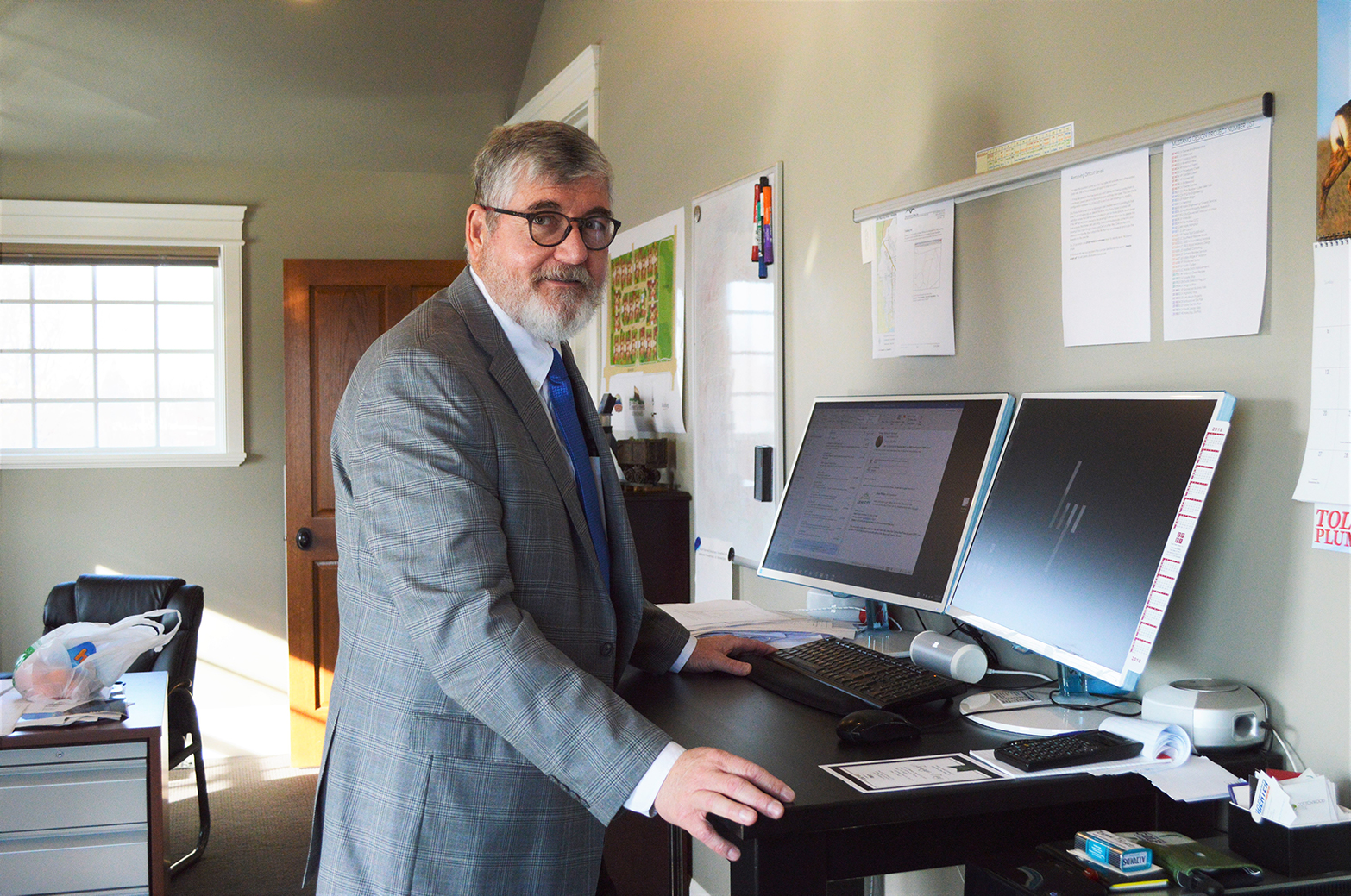 Skyler Beltran | Lehi Free Press
The Lehi City Council and city staff met Tuesday, February 2, for their annual budget retreat, an all-day work session focused on the city's financial picture and goals for the upcoming fiscal year.
To start the meeting, a representative from Lehi City's human resources department presented a study of the Mayor's current pay and benefits compared to other cities around the state. The city council requested the study after Lehi citizen Rob Ludlow suggested in a previous meeting the need for a pay raise for the Mayor. Ludlow also expressed the idea of shifting the part-time mayor role to full-time employment.
The nearly hour-long conversation was often derailed as council members verbally sparred about the motivation and reasoning for a potential salary increase.
Early in the discussion, Councilwoman Paige Albrecht clarified the origin of the topic. "None of this has been prompted by Mayor [Mark] Johnson," said Albrecht.
Councilwoman Katie Koivisto agreed the topic wasn't created by Mayor Johnson but wanted to voice her concerns regarding its origins.
"To be frank and honest, when Rob Ludlow came in and asked for that [mayor salary increase], the experience I've had with Rob Ludlow is that he is very passionate about Traverse Mountain. I feel like, 'what is the kickback that he is wanting here?" because I felt like he wasn't interested in Lehi City. It was, 'what is scratching Rob's back to have him come to Council and say we need a mayor that needs to be paid more money?'" said Koivisto.
The conversation quickly became heated after Koivisto's statement.
"That is a very serious allegation," replied Albrecht.
"It is a very serious allegation, and I'm putting it out there because I want to make sure at the end of the day that isn't the case. I don't feel like Mayor Johnson and Rob Ludlow are the cuddliest together, so I know for a fact it isn't coming from Mayor Johnson, but I want to know what the push behind this is? Are any of us wanting to run for Mayor?" said Koivisto. She also asked council members if any of them planned to run in this year's mayoral race, to which all said they don't have any plans at this time.
"You should know he [Ludlow] is not in any form the only resident who has brought this up," said Albrecht.
Councilman Paul Hancock then entered the conversation. "I had conversations with him [Ludlow] about why he thinks it's important. If a change were made, it would be made prior to an election and not change after we know who is running. He is being upfront and very transparent with his rationale."
"So, you're suggesting that one of us would vote to have a higher mayoral salary so that if and when we chose to run for mayor, we would make more money?" queried Hancock to Koivisto.
"I would hope that's not the case," replied Koivisto.
"It's a pretty horrible thing to accuse us of," replied Hancock.
"I'm saying you have to be so careful," said Koivisto
"You can be that careful, but I think it's very rude of you to accuse us of," said Hancock.
"Call it rude! Call it mean," concluded Koivisto.
Councilman Hancock attempted to bring the discussion back on track by explaining his thoughts on why a potential Mayor salary increase was warranted.
"The Mayor is constantly involved in UTA (Utah Transit Authority), TRAX and MAG (Mountainland Association of Governments) and all these other state organizations that help Lehi. If you have a mayor that just punches the clock and only shows up for meetings, and that's it, Lehi suffers. Lehi is in such a transitional point right now with all the growth going on that I think it's critical that we attract as much talent as possible," said Hancock.
"Lehi City has an almost $200 million budget, to throw a little more money at the Mayor to make sure they are fully committed to it and have the time to give up a little more of their day job, I don't think is a big deal. I also want to reiterate that I think it's ridiculous for you to accuse any of us of having alternative motives," concluded Hancock.
Koivisto reiterated her feelings that the city salary budget should be passed onto the city professional staff and not elected officials, saying, "I know the argument is we want to have the best of the best. In my opinion, I feel we have good quality candidates at this pay range. I want to put money towards the best of the best that are actually the professionals."
"I would do this without a salary. I would like to think that you guys would too," continued Koivisto.
Councilman Chris Condie briefly commented on the demands required by the Mayor's role and the unique professional situation that most candidates would need to take on a temporary four-year position with financial uncertainty after their term.
"Before we end this discussion, I would like to go on record by saying that it offends me deeply that you would question my integrity as to why I serve in this job. I think anyone who knows my history with the city and city government and the depth of my commitment would agree with me," said Albrecht, directly to Koivisto.
Koivisto refuted Albrecht's comment, "I wasn't pointing fingers or accusing anyone. If anyone takes offense to it, then that's something you have to personally work on."
Mayor Johnson remained quiet throughout the discussion but made a final statement after the agenda item. "It's not about the money, I'm here because I like helping Lehi. As corny as it sounds, that's why I'm here. I couldn't care less what you guys decide, I'll still be here, and I want to help Lehi," said Johnson.
City Administrator, Jason Walker, finished the discussion by clarifying that the city would take no action on the salary topic during the work session. The city staff will present an official proposal with actionable intent at a later council meeting.